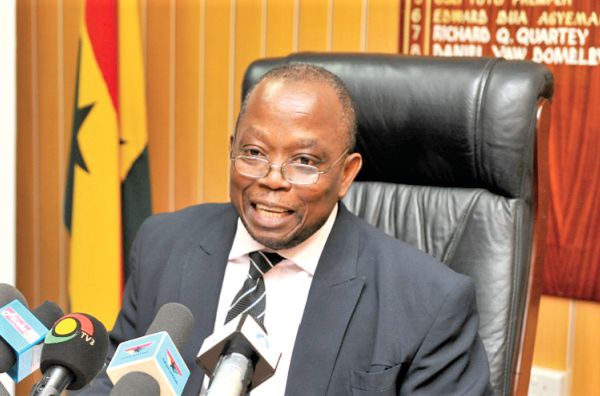 High court finds Domelevo guilty of contempt
Accra High Court has found the Auditor-General, Daniel Domelevo, guilty of contempt after he failed to submit his response to an appeal against his office's decision.
Justice Afia Asare Botwe described the anti-corruption campaigner's reasons for the failure as "untenable and an afterthought."
Part of his defence was that he was busy finalising an audit report for parliament.
Senior Minister, Yaw Osafo Maafo, who had challenged the Auditor-General's $1m surcharge on him had asked the High Court to cite the Auditor-General for contempt for delaying his response within the stipulated time.
Yaw Oppong who is legal counsel for the Senior Minister said, Mr. Domelovo was served with the responses of his client on December 13, 2019.
Procedurally, the A-G is required to file his response to the appeal within 14 days.
"Not filing it 14 days after the service, that is what constitutes contempt" Yaw Oppong had previously told JoyNews in an interview monitored by theghanareport.com.
Contempt of court could carry a jail sentence and the legal practitioner said his client had left the High Court to use its discretion to decide this fate.
The fresh fight over technicalities is on the sidelines of the actual fight between the President's most senior minister who has been surcharged $1m by the A-G.
Osafo Maafo moves to challenge $1m surcharge by Auditor-General
The Auditor-General's legal counsel, Thaddeus Sory, prayed for clemency and leniency of the court after his client was found guilty.
The judge, Afia Asare Botwe said she had observed that the A-G's office was very often late in responding to appeals. But she also said she did not want to discourage the man who has earned praise even from the diplomatic community for his fight against corruption.
She therefore cautioned and discharge him instead for going for the juggler – a prison term.