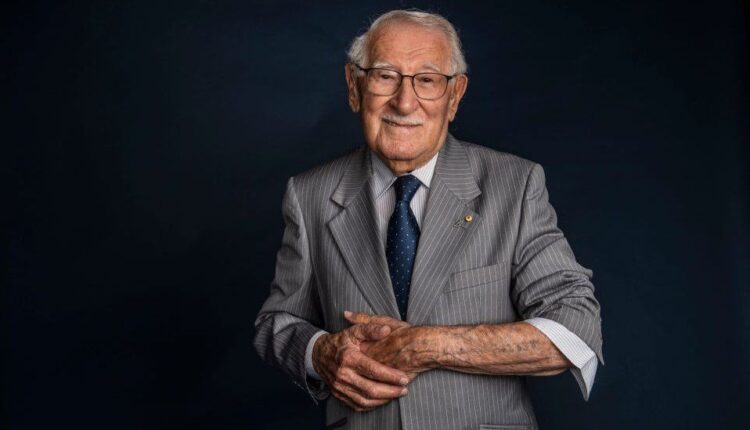 Holocaust survivor and peace campaigner dies aged 101
Eddie Jaku, a Holocaust survivor who described himself as the "happiest man on earth" has died aged 101.
During World War Two, he was imprisoned in four concentration camps, led a daring escape on a train, broke free from a death march and survived in a forest.
Jaku dedicated the rest of his his life advocating for peace and kindness.
"I do not hate anyone. Hate is a disease which may destroy your enemy, but will also destroy you," he said.
Last year, to celebrate his 100th birthday, Jaku published his memoirs.
Entitled The Happiest Man on Earth, it chronicles his extraordinary story of survival, weaving in his messages of tolerance and forgiveness. It also made him one of the world's oldest published authors.
"I have lived for a century, and I know what it is to stare evil in the face," he wrote.
"I have seen the very worst in mankind, the horrors of the death camps, the Nazi efforts to exterminate my life, and the lives of all people. But I now consider myself the happiest man on earth."
Jaku died at a care home in Sydney; he had lived in Australia since in 1950. He is survived by his wife of 75 years, Flore, their sons Michael and Andre, four grandchildren and five great-grandchildren.
Australia's Prime Minister Scott Morrison described Jaku as "an inspiration and a joy" who "chose to make his life a testimony of how hope and love can triumph over despair and hate."