How coronavirus is helping Atonsu shoemakers
The outbreak of coronavirus (COVID-19) pandemic has seen Ghana's economic growth fall from 6.8% to 1.4%, the government has said.
And some ¢9.5 billion in revenue and receipts have been wiped off.
But while government bandies around declining GDP figures, shoemakers in Atonso in the Ashanti region are finding it hard to agree that times are bad.
Theghanareport.com took a tour of the business area and saw workers busily producing footwear and asked one of them, Malik Kuma, about his business.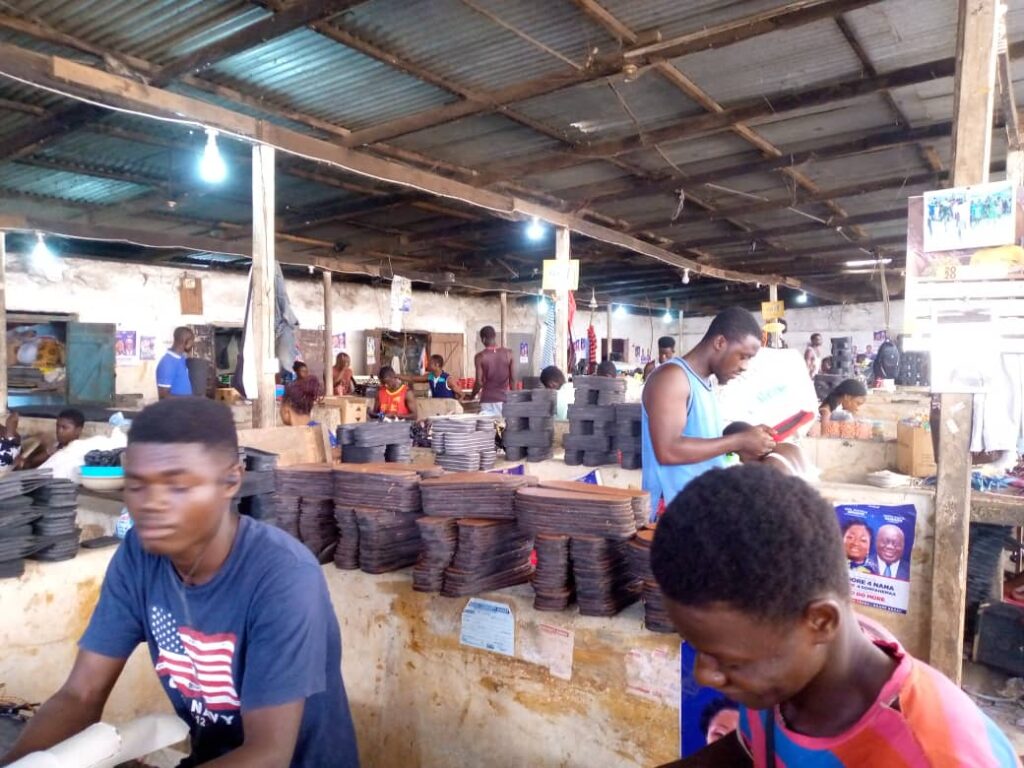 " Because of the coronavirus a lot of the China footwears are not coming in so people are buying ours' Malik Kuma, a shoemaker said.
According to him, their wares before the global pandemic had to compete with foreign goods which affects their patronage.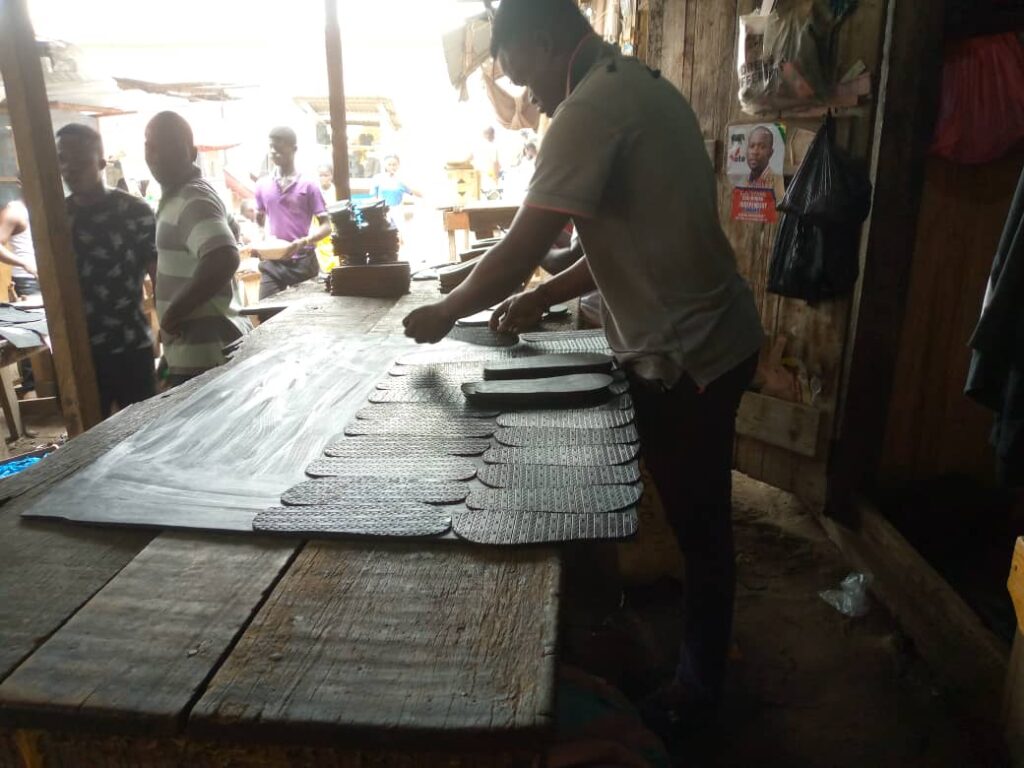 Malik Kuma has six-years experience in shoemaking and he says he has not raked in as much profit as he has in this pandemic period
" Business is good these days… I often take my wares to Accra to sell. Unlike last year, I can sell all within a week…. I would have done more if I had good capital" he said in Twi.
Besides, the lack of capital another major challenge the industry faces is the struggle to compete with foreign made goods.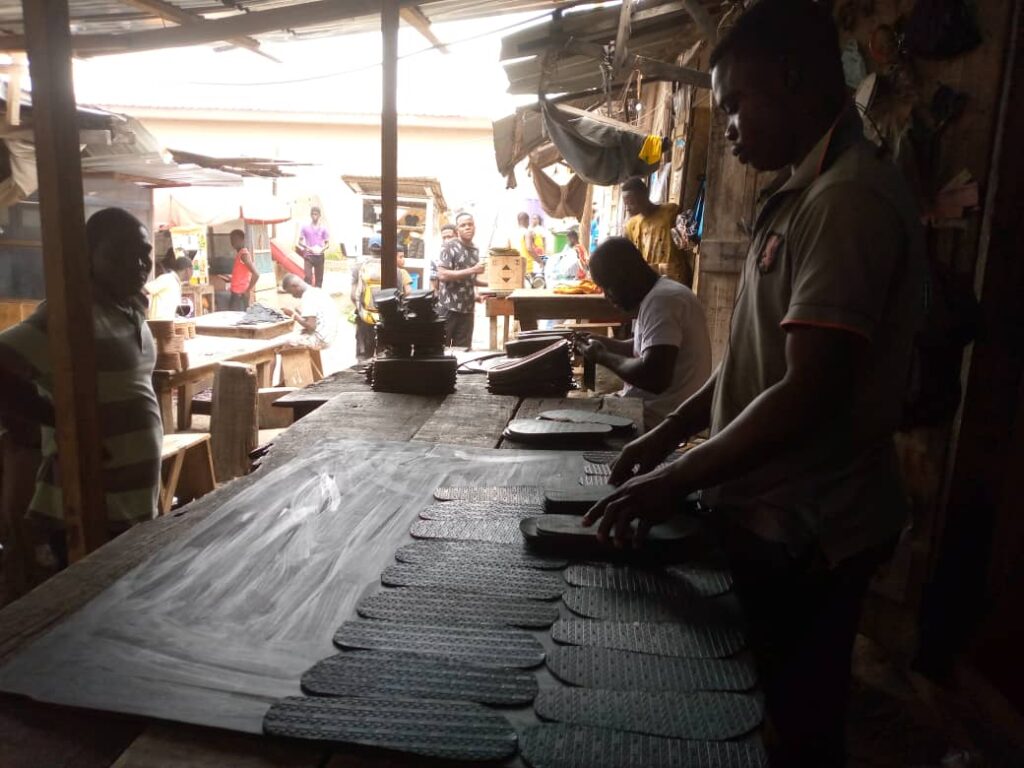 Another shoe maker, Eric Kwame Boakye couldn't agree more with Kuma.
'Business is good but we need investors… I am expecting the government to build us a factory and invest in us" he added.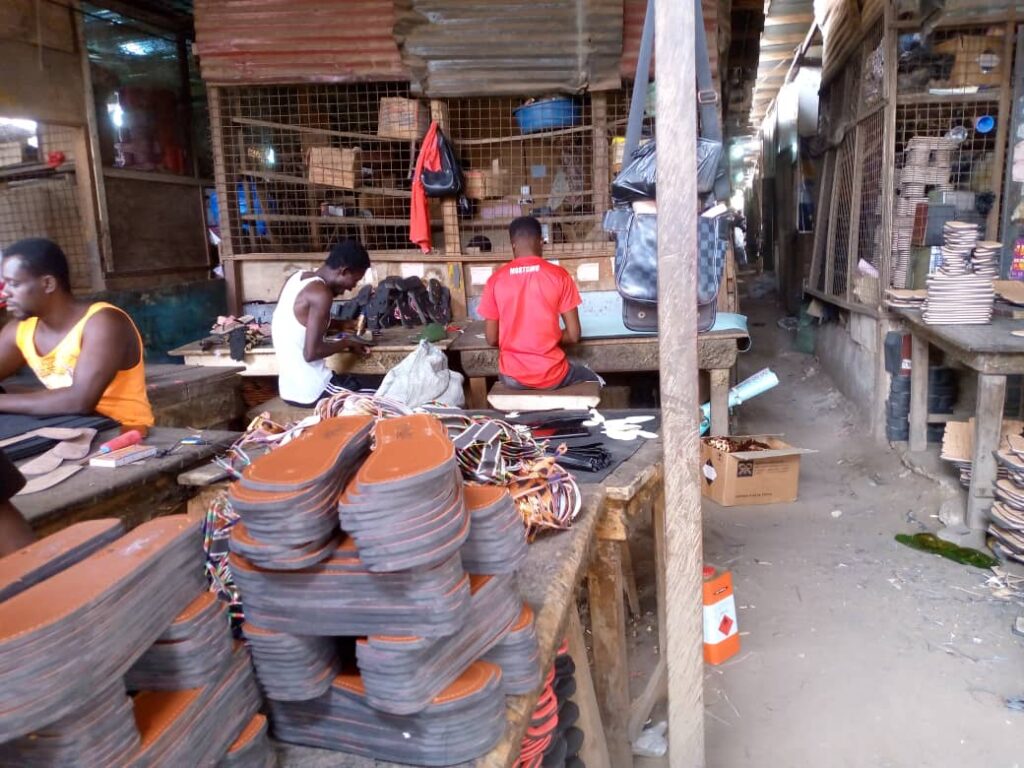 He insists investment would help expand their business and employ more people.
Help for businesses in coronavirus times
The government in May announced a GH¢600m stimulus package for Micro, Small and Medium Enterprises (MSMEs).
MSMEs which qualify for the CAP Business Support Scheme are micro enterprises with one to five employees, small enterprises with six to 29 employees and medium enterprises with 30 to 99 employees.
Under the scheme, government, through the National Board for Small Scale Industries (NBSSI), the beneficiaries are granted a soft loan scheme with a one-year moratorium and two-year repayment period.
As at July, more than 64,000 small businesses had received financial support requested by some 700,000 applicants, the government has revealed.
The average amount disbursed was GH¢889.80, the Finance Ministry has said.
Drop-outs are finding their feet in shoemaking
The youth, some of them school dropouts or known social deviants, are finding an honest wage in shoe making.
'This shoe business has a lot of young people involved… we have shoe making markets in Kejetia, Atonso, Adum, Roman Hill and Asafo… this is keeping us employed so the leaders should consider investing in our business' he noted.
The Antonso shoemaking market is the beacon of hope for many unemployed youth as it houses about 700 young people.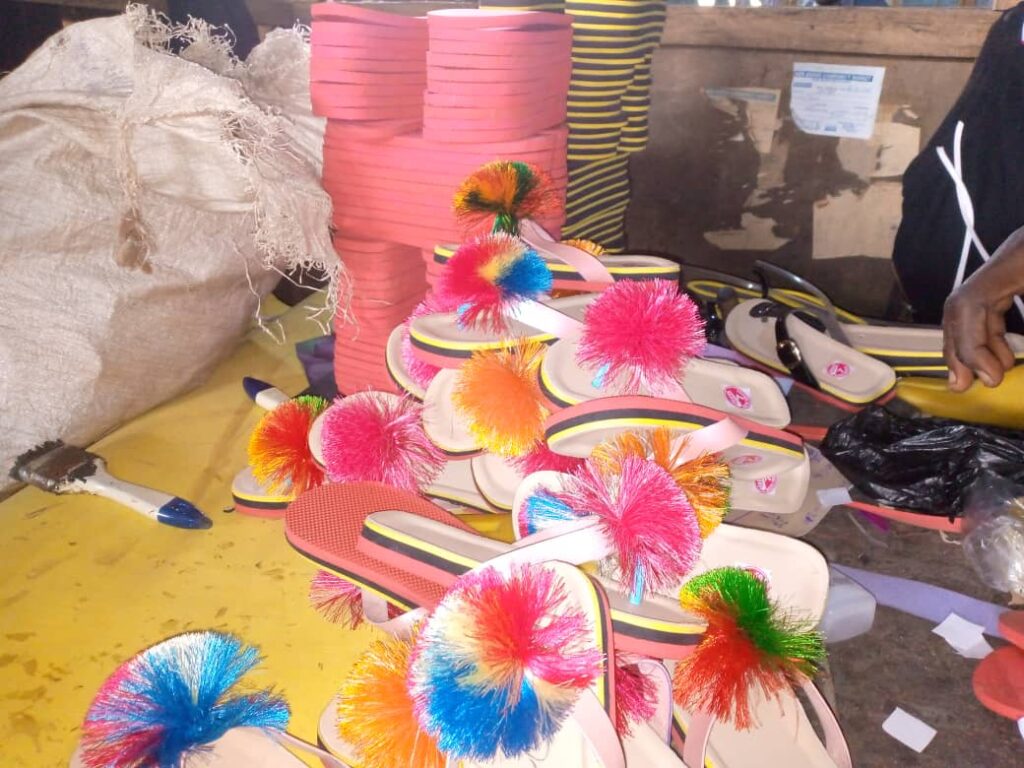 The densely populated market has every shed occupied, vendors have to shove through the crowded wooden structures.
This industry is dominated by manual expertise with only a few using machines.
"It is not a bad business. I buy the slippers for GH¢10 each and sell them for GH¢15 each.
The stress of looking for customers notwithstanding, it is better than stealing or being a commercial sex worker," Akosua,a dealer in locally made slippers, said.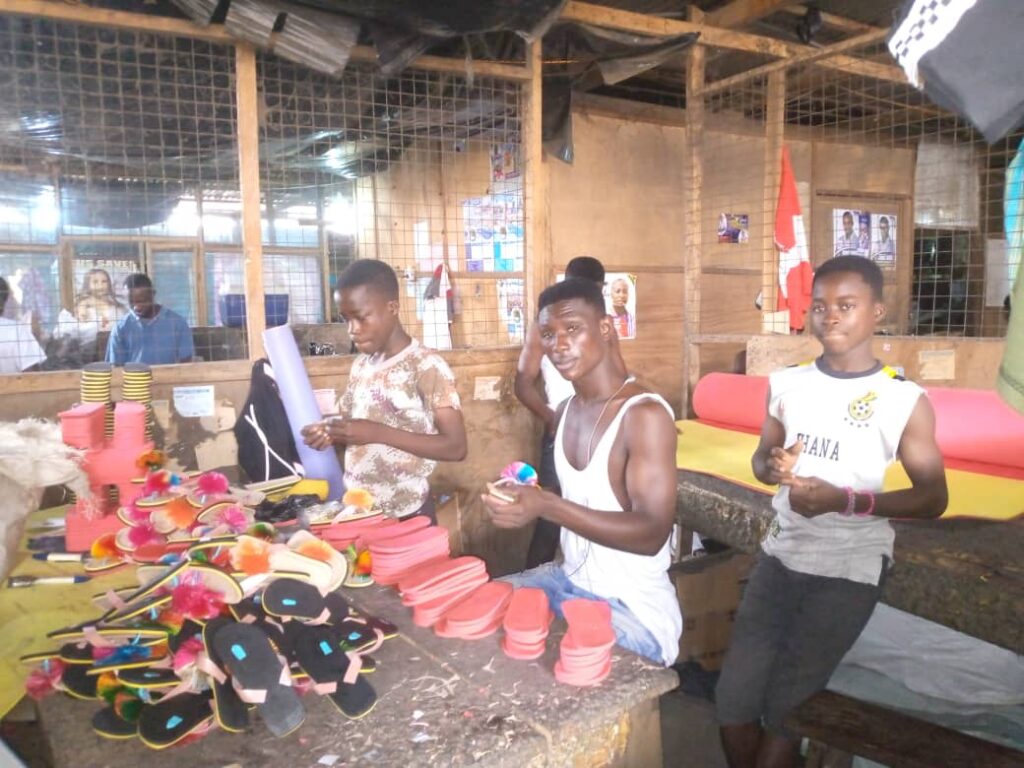 The local footwear industry in Kumasi, is dominated by the Kumasi Shoe Factory, which until recently was producing shoes for the security services.