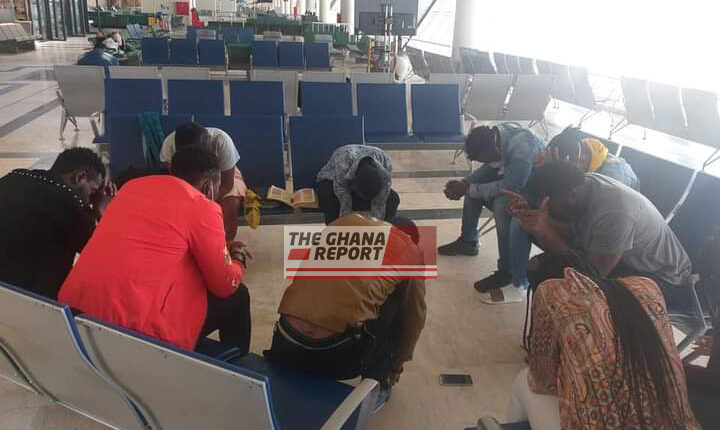 How six Ghanaian missionaries spent 7 days without bath at Ethiopia airport
The scourge of the COVID-19 will be etched in the memories of six Ghanaian missionaries after a two-week trip became four months and four days of hell.
"It is not a good experience, but it only builds your faith in Christ for missionary work," leader of the missionaries, evangelist Wilson Attipoe, recounted in an interview with theghanareport.com.
The group, who are members of the Good News Outreach Ministries in Ghana travelled to spread the gospel of Christ to other countries but little did they know that COVID-19 had its own plans for them.
Racheal Lamptey, Benedicta Attipoe, Fred Agboli, Mawuena Dechiel-Ewornu and Maxwell Doe Ditsa went together with the Executive Director of the church, to Rwanda, Uganda, Tanzania and Kenya for the outreach.
The first team left Ghana on March 5, the same day South Africa confirmed its first COVID-19 case.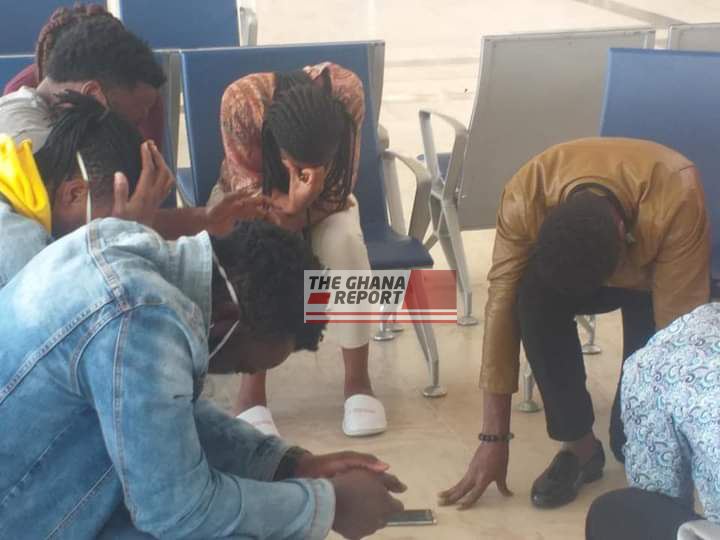 The second group departed on March 12, the same day Ghana recorded its first case but motivated by the zeal to win souls they stuck to their plans.
The three women and three men, who had left their husbands, wives and children, reconvened and executed their task of honouring 'The Great Commission'.
Two weeks later, they had completed their work and left East Africa on a flight, landing in Ethiopia on March 25 to make transit and head back home.
However, President Nana Akufo-Addo had announced a closure of Ghana's borders effective, March 22, 2020.
They stayed in Addis Ababa on a schedule to fly to Accra in two days.
"But unfortunately, March 27, when we got to the airport, they (Ethiopian Airline officials) told us that Ghana borders had been closed and there was no way they could allow us," Evangelist Attipoe narrated.
"It was like a joke, we didn't take it seriously but later the airline sent us messages that the flight has been cancelled and rescheduled".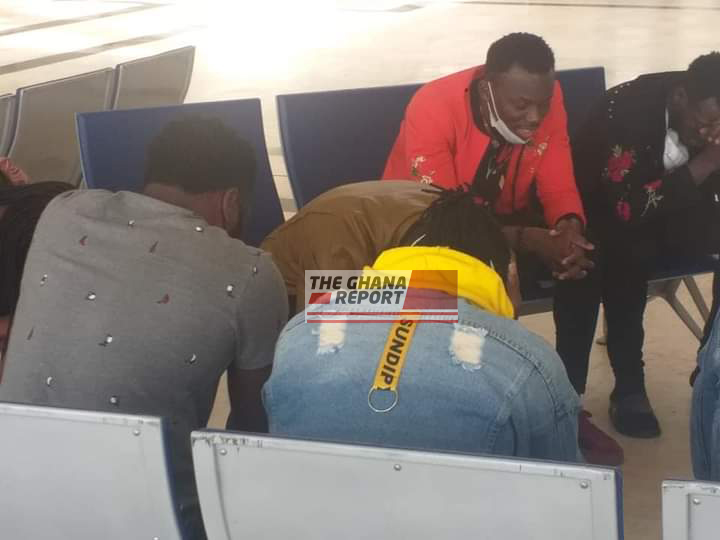 That was the beginning of their nightmare as they could not get into the city after checking in at the airport because they needed a visa to be allowed to stay for additional days in Ethiopia.
Additionally, they required a certificate to show that they have been cleared of not having the COVID-19 virus.
The cost of the ticket was not refunded, but the airline promised them coupons to be used for a future flight.
Going back into the city meant they had to pay the country's authorities to be quarantined for 14 days as strict anti-COVID-19 measures had been rolled out to tackle any spread.
"We had to sleep at the airport for one week. Our bags had already been flown from Ethiopia ahead of us to Togo."
"No bathing, nothing. The ladies had to get towels to clean themselves, at least wash but the same dress, and same panties," he lamented.
They had to sleep in the airport's seats "in the middle of a multitude of Chinese and other nationals who were also stuck" at the departure area.
"Some people got sick. It was very terrible, and no one was ready to help," the evangelist bemoaned.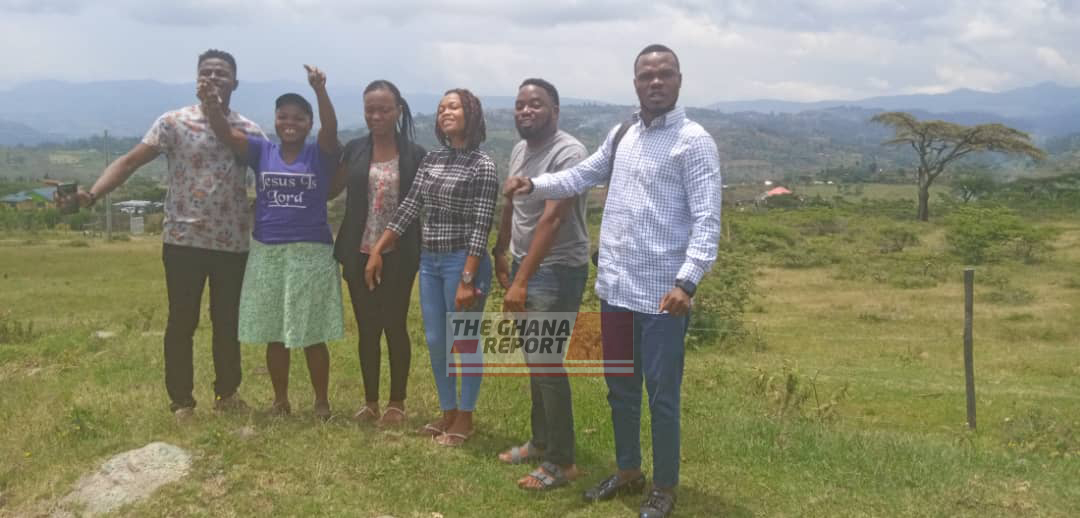 "You adjust the seat and coil yourself in it at night in the cold."
However, their presence at the airport was hope and a blessing to the others in the same condition, he said.
"If we were not to be there, the depression would have escalated, and some would die," Mr Attipoe said.
The missionaries became aid providers as they called for food, used clothes and other items which they shared to the stranded crowd.
"There were very terrible situations, but we were used as tools to save many people to the point that the airport officials recognised it and became our friends."
Eventually, they "won many souls over there."
In desperation, they made several calls to seek help to facilitate their movement back home.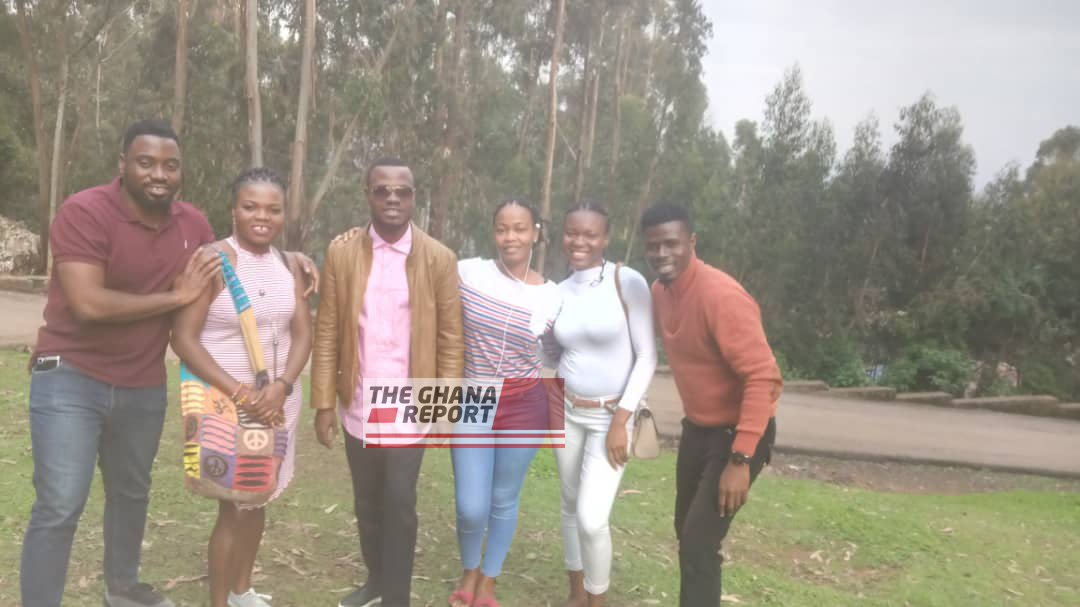 Eventually, they caught the attention of the Ghana Embassy in Ethiopia.
The group had to reach into their depleted resources to pay for an Ethiopian visa as the Ghana consulate helped them with the 14-day anti-COVID-19 processes.
They were under "intensive quarantine under police and military guard".
For evangelist Attipoe, "It was like a prison because it was not flexible".
"We all came out testing negative to the amazement of people, and then we got our certificate to move."
"We were expecting a miracle, but physically we didn't have any hope. The prayers kept us strong," he stated.
Subsequently, the Ghana officials at the embassy helped with accommodation facilities as the began a long wait to be evacuated.
For more than three months, they witnessed other nationals being airlifted but no news from the Ghana government.
Coincidentally, there were some stranded Ghanaian footballers at a different part of the city who were agitating to go home by all means.
The footballers sent video messages and embarked on a series of protests at the Ghana Embassy in Ethiopia till the Ghana Football Association (GFA) intervened via the government of Ghana.
They were scheduled to join the 21-man football contingent on an agreed flight to neighbouring Togo and then proceed by bus to Ghana on a special arrangement even though the borders were still shut.
But they were faced with another hurdle of getting new tickets at a cost ranging between US$800 and US$1600.
After explaining that they were missionaries, the Ethiopian Airline officials had a meeting and decided on a waiver for the six.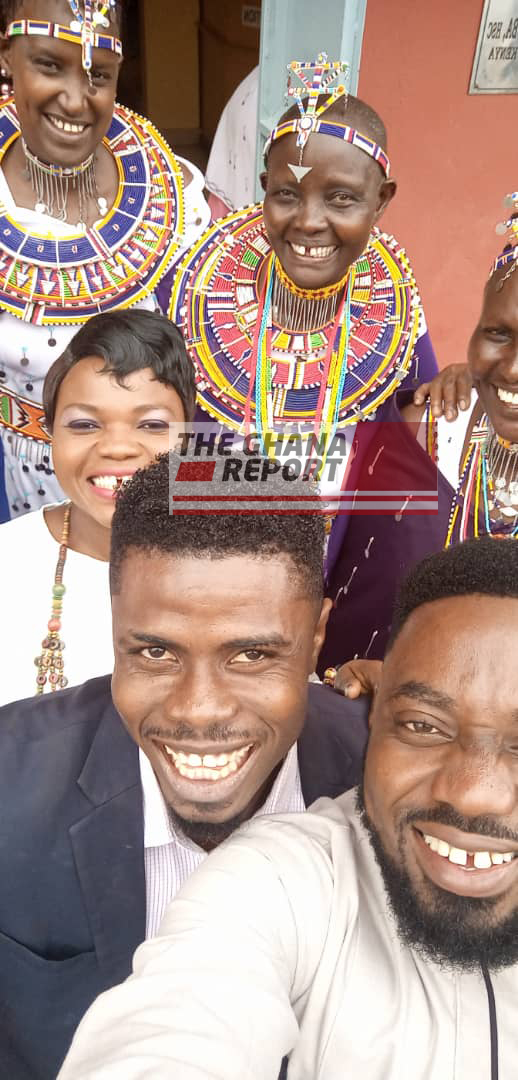 One of the officials who was touched by the initiative of the group upgraded the ticket of the leader to first class.
"That was a miracle for us," evangelist Attipoe remarked.
On the day of the trip, the airline agreed to carry only Ghanaians and a few people making a transit in Togo to New York.
After boarding, the flight was grounded for two hours before they were given clearance to take-off.
With mixed feelings, they heaved a sigh of relief with beaming smiles at the hope of uniting with their families.
The Ghana Ambassador to Togo was at the Lome airport to welcome them after the long five-hour flight.
After touching down, they were handed to the waiting Ghanaian party comprising GFA officials, immigration, police and other security personnel at the Ghana-Togo border.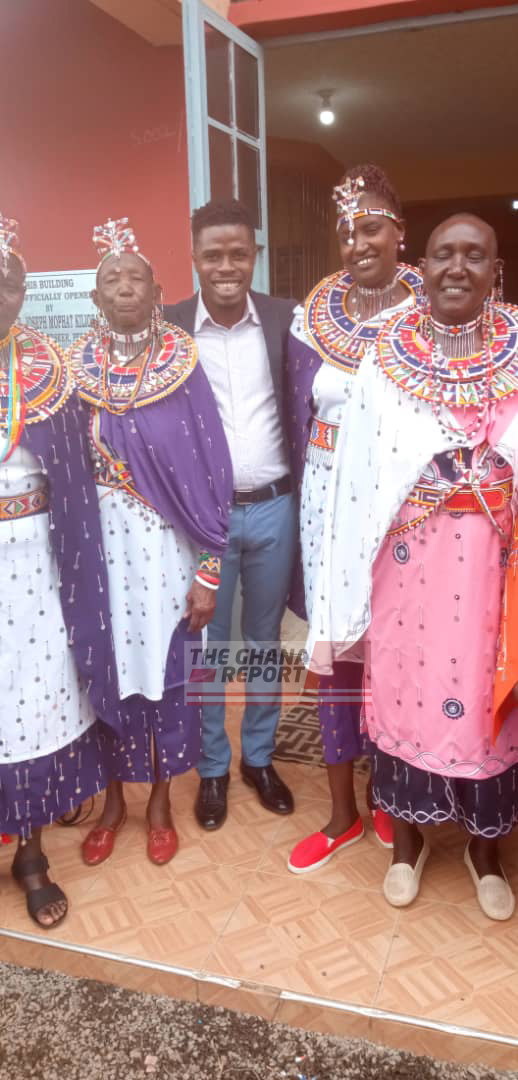 They spent another two hours to complete documentation processes and later "the Ghana Black Stars bus which was fully furnished, with air condition" arrived to transport them.
They were given hand sanitisers, face masks and transported to the Ghanaman Soccer Centre of Excellence to be quarantined for 14 days.
Evangelist Attipoe said his wife and two children were overjoyed when they got the news of the arrival in Ghana.
This feel was, however, a bit throttled after they learnt that they had to wait for some more days because of the mandatory quarantine.
Describing conditions during their confinement, Mr Attipoe said: "The food was wonderful; the medical team was exceptionally good and friendly to us".
According to him, they had options to indicate their preferred meals ahead of time and the caretakers made sure it was prepared for them.
The next day, Saturday, July 18, their samples were taken by the COVID-19 team from the Ghana Health Service (GHS) for tests.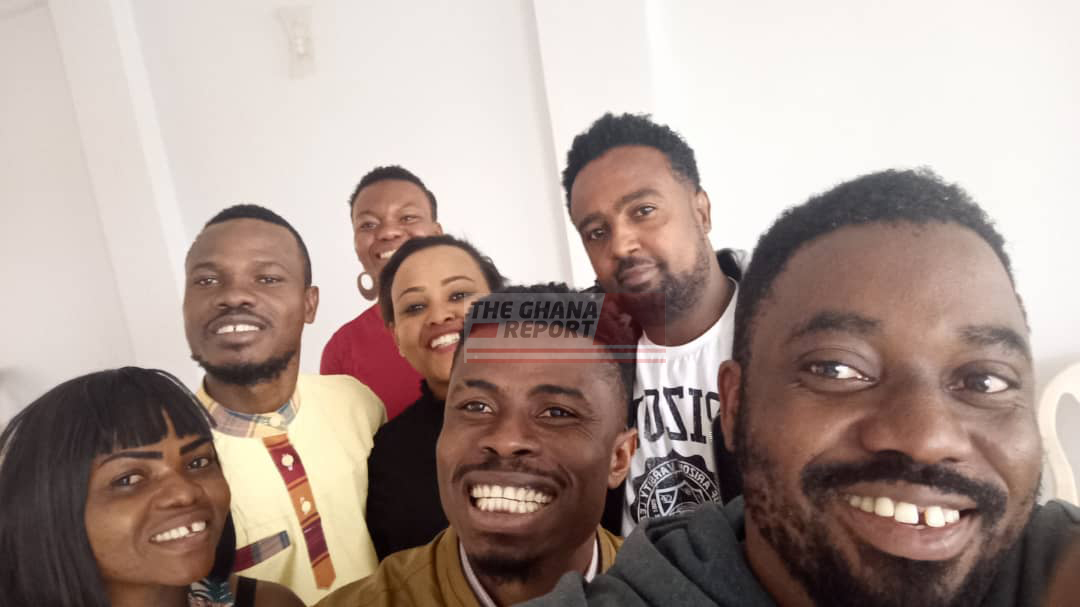 The results came out negative, and after 14 days, they were reunited with their families.
Mr Attipoe said the experience has taught him many lessons.
"If you go by yourself, you will be trapped. But if the Lord sends you, He will come to your help," he concluded.