More people are feeling lonely now than at any point during the pandemic, new figures suggest. So with Covid restrictions still in place and winter looming, how can you beat loneliness?
That figure rose to more than a third (34%) in 16 to 29 year olds.
BBC Radio 1 Newsbeat has been speaking to young people about how they have tackled it – from finding friends online, bonding over Minecraft or simply calling mum.
'My new friend is 79'
Megan O'Brien says she struggled when she moved cities for university in 2018.
"I wasn't physically alone, but I felt a bit lost so that made me feel lonely," Megan tells Newsbeat.
The 21-year-old got a flyer through her door from the charity Together Co, which has a befriending service.
She contacted them and was set up with Lil, 79.
It wasn't just Lil who benefitted from Megan's weekly visits.
"When you have someone to visit, it takes your mind off things for a bit and you can have a laugh", Megan says.
"That lifts your mood generally."
The pair now chat for about two hours each week because they can't meet in person due to Covid-19 restrictions.
"We really do get on and we both can chat for hours.
"It's a nice feeling that someone wants your company and enjoys talking to you."
'I joined an online poetry group'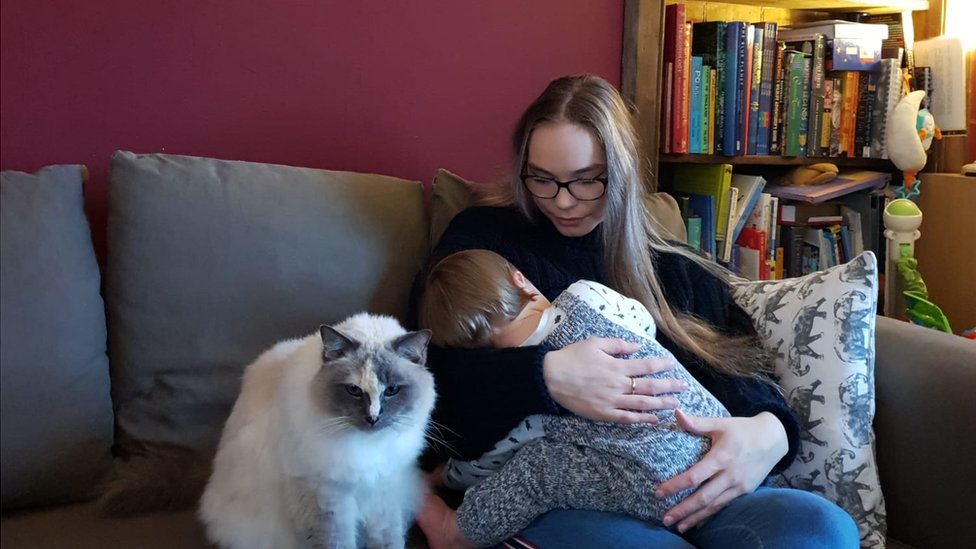 Samantha Nimmo got pregnant when she was 18 and gave birth at 19.
She says being a teen mum was very lonely as she didn't know anyone her age who was a parent.
"It was really isolating and really lonely – and the pandemic has made that worse.
"You can't go to new mum groups, baby groups, or even going out for coffee – seeing family was really hard."
The student from Stirling, who's now 20, started writing poetry about her experiences as a new mum and posting it online.
"I post a lot of my work on Instagram – there's a lovely poetry community on there and I've met a few mums on there too."
"I've met new friends online from it – we Zoom and chat – once the pandemic is over, we can hopefully all meet in person.
"It helps with the feelings of isolation and loneliness."
'I met my tribe through gaming'
Matthias Glenday, 21, says he often felt lonely growing up and never really fitted in at school.
He met his first gaming friends when he started playing Minecraft at 11.
Since then, he's developed a friendship group through gaming and has friends in Texas, Sweden and the UK – and they've met up several times in the flesh too.
"It sounds clichéd, but we're a shoulder to cry on. I know almost everything about all of them.
"We go through so much together – the passing of loved ones, mental health issues and medical issues.
"I've got these people at my keyboard and answering in 30 seconds."
He says finding people like him was the key to beating loneliness.
"There's a lot of people out there feeling lonely – and there's people waiting to make friends."
'I met my best friend on a friendship app'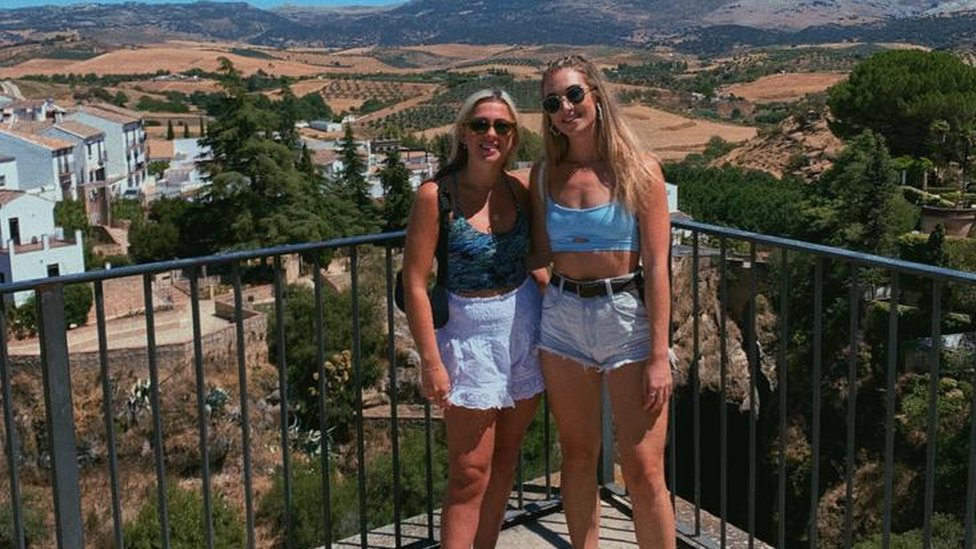 Moving to a new town, city or country can be a lonely experience.
For Lydia it was made even more difficult because of the pandemic.
The 24-year-old got a new job in Spain in July and struggled to find friends.
Someone she knew recommended the friendship app Bumble BFF.
Lydia matched with Anna, also 24, and from the UK.
"We had lunch and and I don't know it just it all felt very comfortable very quickly, which was nice thing.
"There were no pretences because nobody was trying to sleep with anyone.
"It was just, oh, I need a friend, you need a friend. Let's go and do something together.
"It was quite relaxed and nice – since then we've of have met every week or so."
'Call your mum'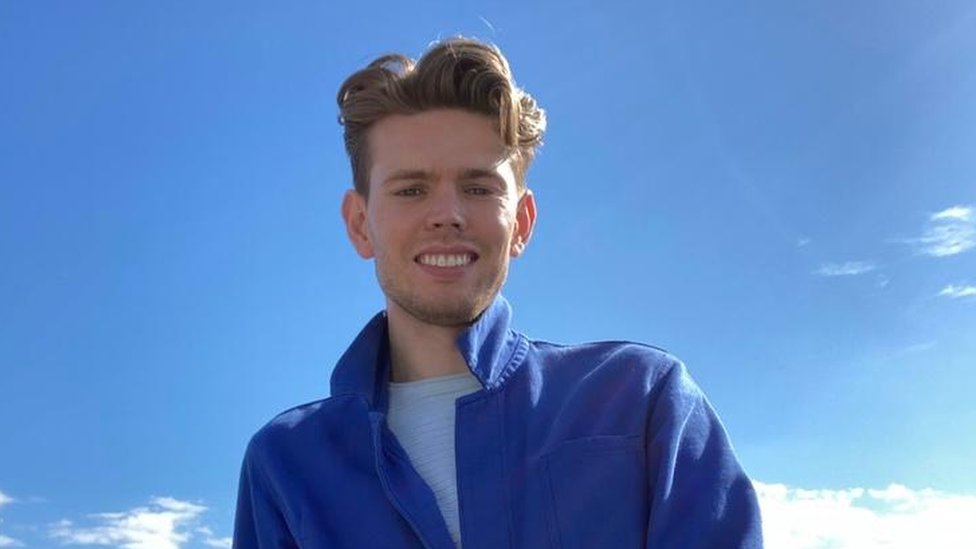 Jack Rigby says he experienced loneliness for the first time this year after he broke up with his partner during the pandemic.
The 28-year-old had to move house and into a flat on his own, where he worked from home.
Then he got Covid-19 and didn't see anyone for two weeks.
He says calling his mum always helps.
"I think it's just important to talk about how you're feeling with as many people as possible – and you know, nobody's going to judge you.
"That's what's made a huge difference.
"If I'm having a day where I'm feeling rubbish and it's all getting a bit much, I pick up the phone or log in to Skype, and generally the people you love and the people who care about you, they're there for those calls."
'I started a blog to reach out to others'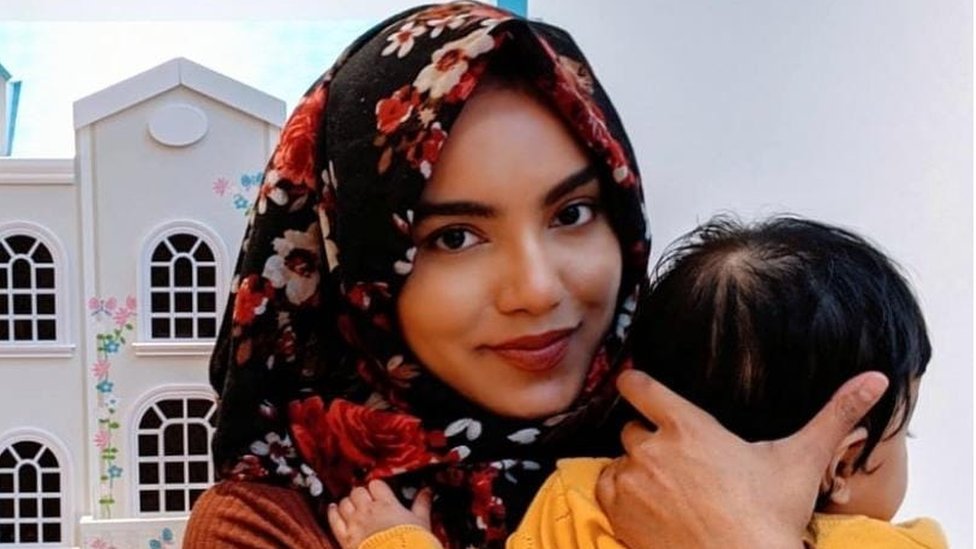 Nazia Hamidah had her baby daughter during lockdown and found she had little support.
The 29-year-old said being lonely was a "big factor during lockdown".
"I did feel really lonely because I didn't have my mum around, as she died two years ago, so that in itself was a big challenge.
"That was compounded by not having my sister or friends around."
Nazia believes social media can have a positive impact when it comes to loneliness.
"I started my own 'mummy blog' when my baby was three months old because thought maybe I could reach out to other mums who have also had a baby during lockdown.
"I found it very positive for me and I would encourage any other mums who want to connect to get a sense of community."
"It's connected me with other mums.
"I gained a sense of community from it that I didn't have before".
How to beat loneliness
Psychologist Dr Julie Smith has given us her tips for tackling loneliness and helping others.
-Take loneliness seriously and understand how important real connection is to your mental health.
-Make daily human connection a priority, so it helps to make things into a daily ritual.
-Take an interest in other people. If you struggle with those social skills and knowing what to say, focus on just being curious about the other person.
Get creative. In lockdown, we've obviously got huge limitations around us, so we need to get creative about how to make those connections. Even having dinner over zoom will be a great idea or taking a daily walk with a friend.
-Reach out to help others, whether you feel lonely or not. The statistics suggest that someone you know will also be lonely, so start conversations to remind people that they matter to you.