Husband and wife engage in bloody fight over alleged phone privacy
Steven and Rachel got married in 2019
A minor intrusive request and subsequent response to a phone has led to a huge fight between a couple that ended in bloody stabbings and hospitalization.
While the husband has been left battling for life at a hospital, the wife sustained injuries, including bruises on her hands and lips.
The issue came to light after social media users woke up to a viral video of a woman crying and seeking help from the public on Friday, April 30.
The details are sketchy, but the wife alleged that she had been abused by her husband and needed assistance.
"We have been married for less than two years. My husband is Stephen Adu … His family is quite affluent. He did this to me (showing her bruised body to the camera).
"I have two kids with him. I don't have money for a lawyer; I'm from a poor home, I don't have money, he asked me not to work…please I need justice, I need a lawyer," she wailed.
She called on human rights organizations and other influential institutions to come to her aid.
The weepy wife's plea sparked controversies as some commentators condemned men while others called on human rights activists to intervene, many others also called on the Wesley Girls' Old Student Association to help their member.
But theghanareport.com is learning another side of the story.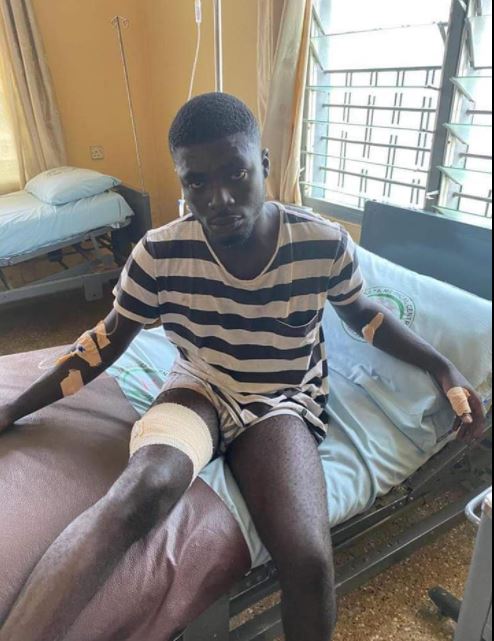 According to unconfirmed reports, the misunderstanding ensued over the insistence of one partner to have access to the other's phone.
The source said the two, Rachel and Steven, were high school lovers.
"Years later, they had a fling resulting in pregnancy. They then got married with the support of Steven's parents," a Facebook user wrote.
The post was accompanied by photos of the husband, Steven Adu, receiving treatment from a hospital bed that showed gory knife wounds and bandages.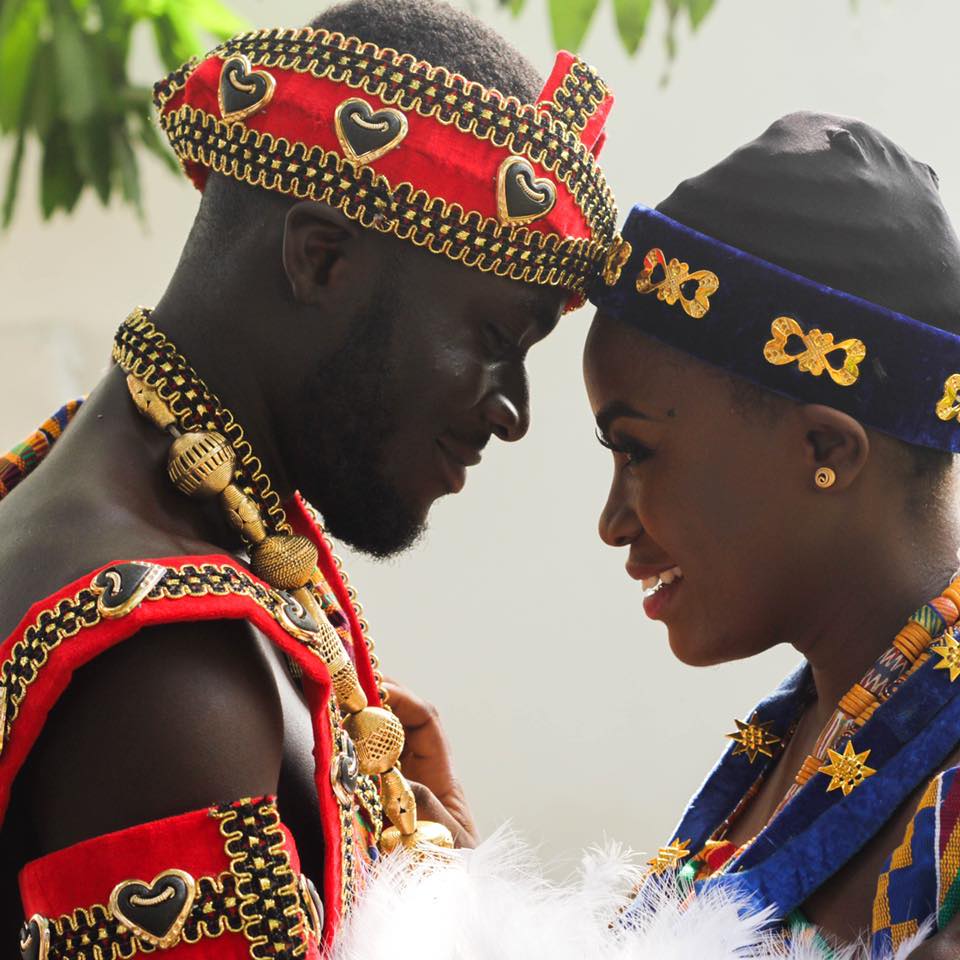 Violent confrontations are common between couples, with several reports of death as a result.
Several cases are pending in court over love relationships that had turned sour.
Within the week, police in the Central Region arrested a woman for inflicting cutlass wounds on her husband.
Mary Quaye, popularly known as Obaa Yaa, slashed her husband multiple times with the machete after hitting her with a piece of wood during an altercation.
Abraham Acquah, the suspect's husband, sustained deep cuts on his neck, leg, jaw, and shoulder.
The victim was rushed to the Agona Swedru Government.
In March this year, a Level 300 student of the Evangelical Presbyterian University College lost her life following an alleged assault on her by her boyfriend, Kumar Philip Caesar, 31, also a student.
In a similar incident, a  27-year-old man also attempted to commit suicide after allegedly murdering his 25-year-old lover in Ho.
The deceased, Harriet Ahiati, was killed after a fight broke out between her and the suspect, Anthony Dordoye, following allegations of cheating by the latter.
Early in March this year, a man described as a business executive allegedly beat his wife to death in Accra.
The suspect, Prince Charles Dedjoe, has been charged with the murder of his wife, Mrs Lilian Dedjoe.
According to the prosecution, the marriage between Dedjoe and Lilian had been on the rocks, a situation that led to numerous instances of misunderstanding between them.
The prosecutor, Sergeant Eva Gidiglo, said on March 1, this year, Dedjoe assaulted his wife, which resulted in her sustaining varying degrees of injury, after which she sought treatment at the Madina Polyclinic.
"When Lilian returned home, her condition deteriorated. On March 6, she went into a coma and was rushed to the hospital but was pronounced dead on arrival," she said.
As if these cases in March were not enough, the Ketu Divisional Police arrested a 38-year-old man for allegedly brutalizing his wife, Beatrice Logosu, 34, resulting in her death.
The suspect, Gali Galo, was nabbed after he secretly sent the victim's body for preservation at the mortuary of the Hosanna Clinic at Agbozume.
The police also arrested the mortuary attendant, William Gbeke, 36, for complicity in the crime.
The police say their attention was drawn to the incident after neighbours reported the matter.
Officers at the morgue inspected the body and discovered severe bruises and contusions on the body, with blood oozing from a broken jaw.
"The victim's neck appeared broken, suggesting a possible case of strangulation," the police said.