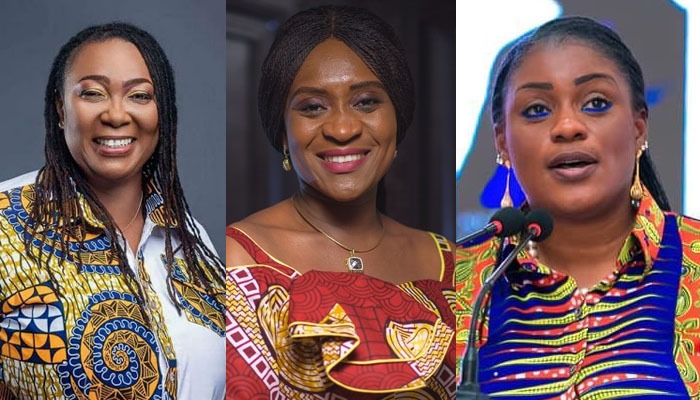 I expected more female ministers from Akufo-Addo – Political Scientist
Political Scientist, Dr Kwame Asah Asante, has expressed dissatisfaction with the number of female ministers appointed by President Akufo-Addo in his second term.
Dr Asa-Asante believes the president could have appointed more women to serve as ministers in his administration.
He said even though the numbers are better than in the past, Akufo-Addo could have done better.
"Where I was looking forward to having more number is the area of women. Even though the number of women has gone up, one would have expected more numbers," he said.
President Akufo-Addo, on Tuesday, April 21, announced his deputy ministerial nominees.
Out of the 39, 10 were females representing 25 per cent of the total number of deputy ministerial nominees.
The 10 include Tina Gifty Mensah (Health), Mavis Nkansah-Boadu (Roads and Highways), and Naana Eyiah Quansah (Interior).
Ama Pomaa Boateng (Communications and digitization), Lariba Zuweira Abudu (Gender, Children and Social Protection), Fatimatu Abubakar (Information), and Nana Dokua Asiamah Adjei ( Trade and Industry).
The rest are Diana Asonaba Dapaah (Office of Attorney General & Ministry of Justice) and Gifty Twum-Ampofo- Education.
Though the president touts himself as a gender advocate who champions women's course, these numbers have been questioned.
The political scientist was satisfied with the regional spread of the ministerial appointments.
Dr Asante intimated, "I think we could have saved some money with just one deputy for each ministry apart from the finance ministry and the AG's department."
"Even though the President has reduced his number of ministers, I think we could have gone further down, he added."