I friend-zoned Banky W for over a year – Adesua Etomi on friendship in marriage
Nigerian actress, Adesua Etomi-Wellington and singer Banky W's relationship has been one many fans have admired and aspired to have.
Their show of affection for one another makes their relationship seem easy but Adesua says they did not reach this point by a miracle.
The actress believes that the friendship they built over the course of their relationship has contributed to the growth of their marriage.
Speaking during service at the Waterbrooks Church, Lagos, on Sunday, the actress revealed that she had friend-zoned Banky W for over a year.
"I friend-zoned him for two reasons. One, I wasn't sure that I had heard from God about whether this person was my person. Three reasons. Second, marrying Banky W. I was like, 'my life on my own is chaotic enough, I would now marry Banky? No, no, no'".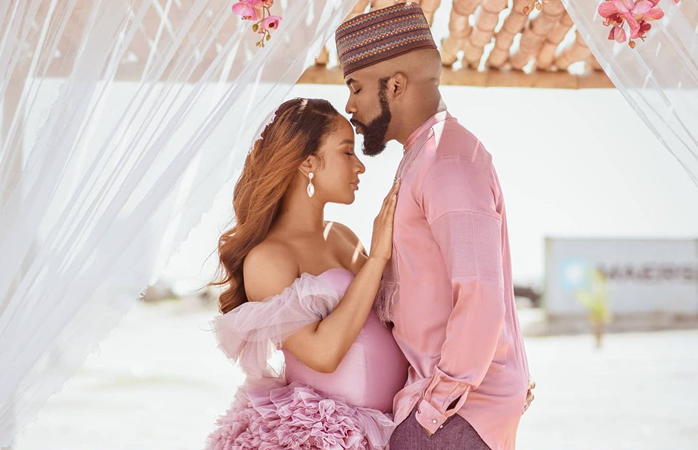 "And then thirdly, just trying to at least have a friendship. And I honestly believe that the friendship we laid over a year and a half ago has played a very big role in how our relationship is today," she said.
Adesua explained that should they put romance aside, Banky W still remains her person and best friend regardless.
"I would like to say that friendship plays a very big role in laying the foundation of your relationship…Banky W is my guy. I mean if you take away romance and s3x and everything that makes a marriage, he would still be my guy. Banky is my best friend," she noted.
The pair tied the knot at a decorated wedding ceremony in 2017. In February 2021, the couple revealed that they had welcomed a baby in January that year.
Following their announcement, they opened up about their struggle to parenthood.
In April 2021, Adesua Etomi-Wellington revealed that she was once pregnant with twins but unfortunately, suffered a miscarriage.
In the same month, Banky W revealed that he and his wife, actress Adesua Etomi, had once considered surrogacy after they had three failed IVF.
In a 'tell it all' interview, the singer stated that he and his wife had a tough time conceiving thus they thought surrogacy would be their best bet to getting a child.
He said that while going through that process, many people on social media were mocking them for failing to produce a child after a few years of marriage.