'I survived childhood cancer' – The woman called Praises
Joint pains, and an unusual heaviness in the mouth, that is how it all started on a cold Saturday afternoon in June 2001.
It was after school and after a meal of braised rice. The pain will later become a defining moment—life and death—for a bubbly character that illuminated the darkest moments in the lives of her family and friends.
Her name is Praises, but her pain sunk her praises.
When her mother Mrs Joyce Nkansah got home, Praises reported the unusual excruciating pain and was rushed to the Suntreso Hospital in Kumasi.
"When we went, the doctor said I had malaria and that the pain I felt in my joints and mouth was as a result of the cold weather. Truthfully, the weather was really cold," she recalled with a frown.
She was injected with Artesunate Amodiaquine but two days afterwards, the pain returned and mother and daughter went back to the hospital for the same injection. The visits to the hospital continued for a while.
After visiting four hospitals, they realised there was no end to her plight and so they finally headed to the Komfo Anokye Teaching Hospital in Kumasi, where she was made to take X-rays and other laboratory tests.
When the results arrived, the doctors did not offer any explanation but rather referred her to the Korle Bu Teaching Hospital in Accra.
Diagnosis 
It was there that Prof. Lorna Awo Renner, the Head of the Paediatric Oncology Unit at Korle Bu Teaching Hospital, opened the lid on what was wrong with Praises to a stunned and confused mother. She was diagnosed with Acute Lymphoblastic Leukemia (ALL).
Childhood acute lymphoblastic leukaemia or cancer of the blood is a type of cancer in which the bone marrow produces too many immature lymphocytes (a type of white blood cell).
Symptoms include body weakness or breathlessness, bleeding, swollen stomach or abdominal discomfort, frequent and repeated infections and fever/night sweats.
There are many forms of childhood cancer but scientists are yet to provide clues for their causes and any child under 15 is vulnerable.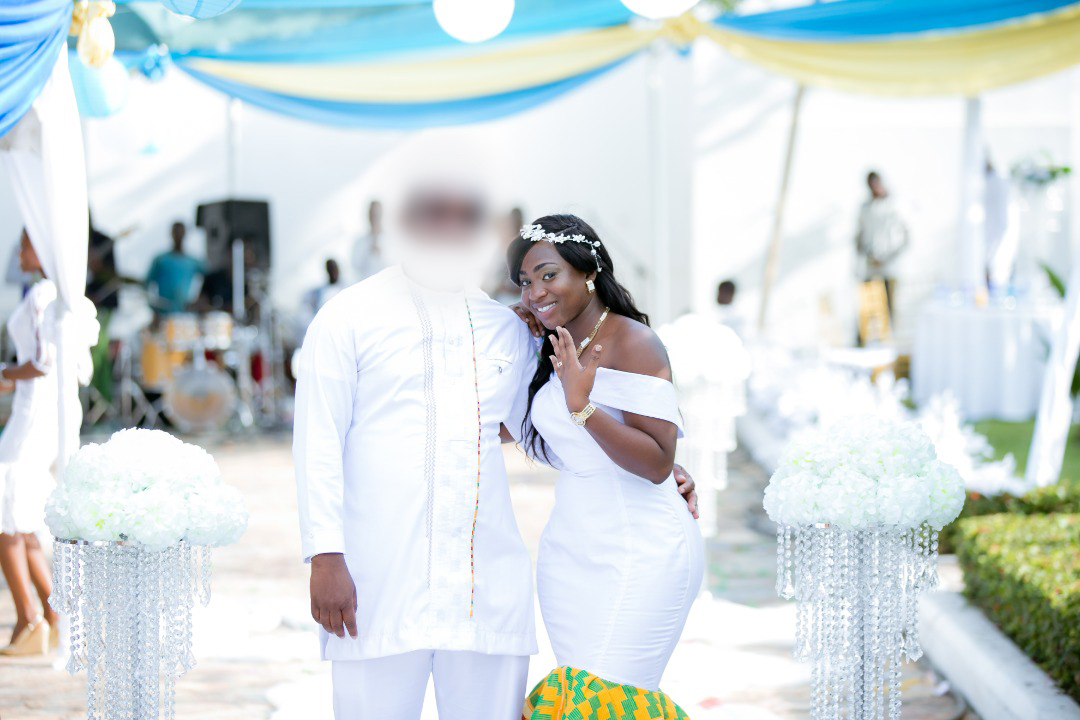 Financial burden 
It was here that the tough road to recovery began. It started with the treatment (chemotherapy) — the injections, the tablets, scans and laboratory test from dawn to dusk, every day.
With her mother almost broke and her father unemployed and out of the country, the financial stress on her family was grave.
She recalled a drug she had to take every morning, a very small medicine but very expensive at the time—one million old cedis (GH¢ 100 today).
"My mother had to buy this medicine every morning. If she doesn't, I won't feel well. The moment we open the medicine and I'm injected, they throw the rest away. My dad even proposed to send some from the UK but the idea was shelved because it will expire before it reaches Ghana.
"Later, the doctor devised a strategy that ensured that I had the injection in the morning and then by the next day, it will still be within 24 hours for the other half,'' she recalled.
With the medicine draining the little the family had, the arrival of another child with a similar condition, to the hospital, brought a temporary relief as the two parents split the cost. But in no time, the other child died, bringing back the financial burden on Praises' family.
Praises' most unforgettable moment while undergoing treatment was when her mom thought she was dead. This was because the norm at Korle Bu was that parents are not allowed to sleep in the ward with their children, and some parents get to the ward in the morning only to see empty beds.
"There was a day I reacted badly to one of the drugs so I was moved far away from my bed. My mother, who thought I was dead when she came to the ward in the morning, cried and cried. She was screaming until the nurses arrived and told her that I have been moved. When she found me, the hug she gave me is unforgettable," she recounted.
Today, her afro stands on her head like a forest but during the days of chemotherapy, she grew totally bald with just some few strands of hair dotting her head like grass in a desert.
"I get to school and the kids will be looking at me in a weird way. Some of them will look at you and laugh. It was very challenging," she recalled.
Shunned but brilliant 
Shunned by her friends and classmates, she lost confidence and coiled into her shell but still managed to pass her Basic Education Certificate Examination (BECE) and got admission to one of the best senior high schools in the Ashanti Region, St Louis Girls Senior High School (SHS).
By her first year in the SHS, she was given a clean bill of health by doctors after countless scans and tests that started weekly, became monthly, quarterly, biannually and then annually.
From there, she didn't look back and gained admission to the University of Ghana where she graduated with a Bachelor of Arts in Political Science and Chinese in 2014.
She told theghanareport.com that her mother was her greatest inspiration for the sacrifices she made just to be with her during those tough moments when her world was collapsing.
"My condition affected my family's finances and I want to work hard to restore what my parents lost those years.
Advocacy 
Having been cured of a disease that killed many children she shared a hospital ward with, Praises lives each day in praises of God, and wants to return the favour by becoming an advocate of childhood cancers with the United Nations. Her advocacy programme has started with World Child Cancer, a United Kingdom-based NGO with a centre in Ghana which leads the advocacy and support for children with childhood cancers.
Today, the University of Ghana graduate in Political Science and Chinese takes her against childhood cancer seriously and mounts podiums to speak for struggling victims.
The married mother of two,  who manages a pharmacy, called on non-governmental organisations and the donor community to help in awareness creation to save lives, especially those in rural areas, from treating the disease with herbal medicine.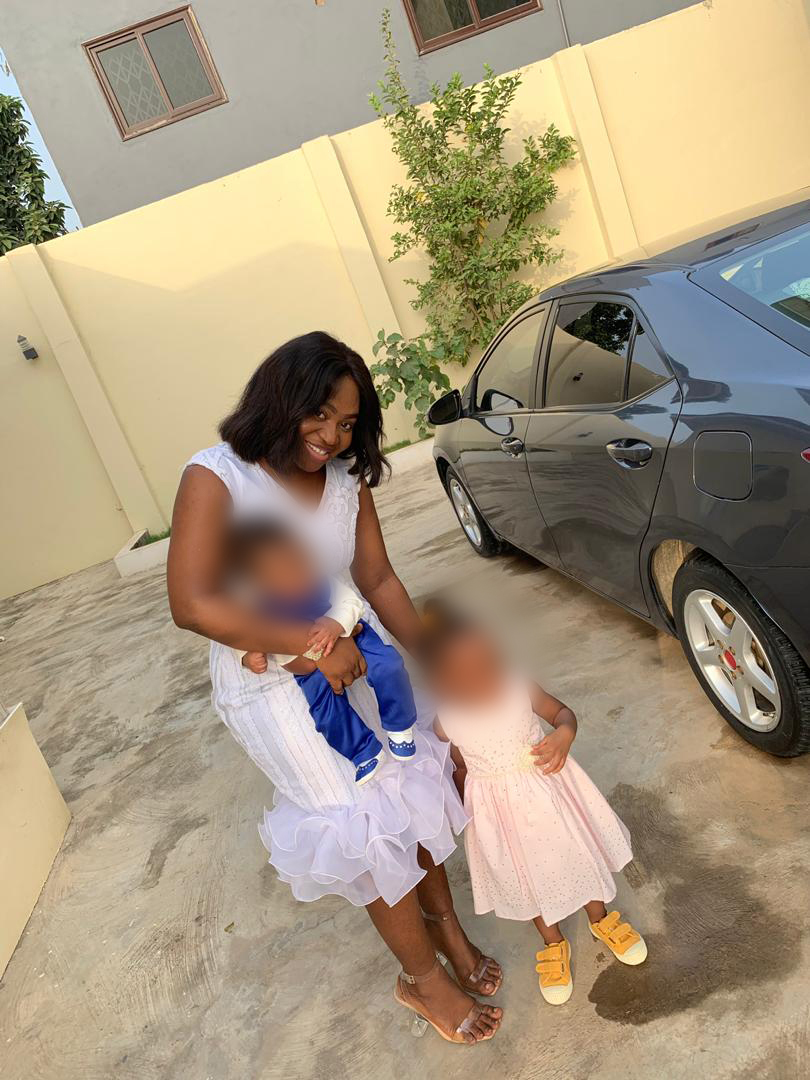 She also urged the government to add childhood cancers to the list of diseases that could be treated under the National Health Insurance Scheme to lift the financial burden the disease came with.
Add treatment to NHIS list 
Currently, it cost between GH¢ 2,500 to GH¢ 20,000 to treat the disease for three years.
To parents whose children are undergoing treatment, she said: "I urge them to press on for there is hope, and I'm a testimony to that, and for those who lost their children to childhood cancer, God knows best. They should join the advocacy team to save lives."
Dr Catherine Segbefia, a Paediatric Haematologist/Oncology, told theghanareport.com that the painful memories of Praises and many other experiences, including the financial burden that came with treating childhood cancers, made the case for putting the treatment of the disease on the NHIS list very important.
"If the NHIS could absorb that cost, it would be a huge relief for parents, "she said.
The numbers 
Statistics indicate only 20 per cent or 200 out of every 1,000 children diagnosed with childhood cancers survive over five years.
Ironically, in Ghana, only a quarter or 250 cases out of 1,000 children with cancers are reported every year at the Korle Bu and Komfo Anokye Teaching hospitals, the only known treatment centres, in the country.