'I was angry'-Ukrainian-trained Ghanaian doctor ventures into photography
A Ukraine trained Ghanaian doctor Emmanuel Kweku Ennin, has turned his anger at being cheated by a photographer into a business venture.
He found his new passion for photos on his final day of graduation at the Ivano-Frankivsk National Medical University in Ukraine where he studied medicine for six years.
"We were asked by the university to take a picture of ourselves in surgical wears and lab coat.
"The amount of money the photographers were demanding for the pictures, I found it outrageous, so I decided not to pay, I opted out"
"They were charging $20 for four pictures and that got me angry. They angered me.
Ennin fell in love with photography after he felt outraged by a photographer's fees.
"So I added up to that amount and I bought myself a $1,200- Canon 80 D camera. That is the best decision I have made in the past six months," he recalls in an interview with TheGhanaReport.com.
After graduating, he returned to Ghana in July 2019 with a degree and a camera.
With little photography experience in his cap, he turned to YouTube. "I self-taught myself on YouTube," he said grinning.
By September 2019, he felt he had honed his skills enough to make money from the lens.
It was especially important because returning from abroad as a qualified medical doctor does not guarantee a place in Ghana's healthcare delivery system.
Ennin has one more headache– study to pass the medical examinations organised by the Medical and Dental Council.
After examining his options, Ennin said he has taken the decision to sit for the US licensure exams in Ghana.
He said he found the exams administered by the Ghana Medical and Dental Council frustrating and inflexible.
According to him, it is designed to discourage foreign-trained doctors. He hopes to work in the US after passing the country's licensure papers.
The photographer cum doctor explained how he makes time for his newfound love and studies.
"I have an itinerary of things I do during the week and I do photography only on Saturdays and I mostly cover bachelorette and pre-wedding shoots."
"I also have a contract with Lemonades, an event planning company in Tema, where I am their official photographer.
"I am very business minded so I look at opportunities and take calculated risks and this is one of it and it is paying off, so I am not looking at the money now but I know it's a matter of time," a smiling Ennin said.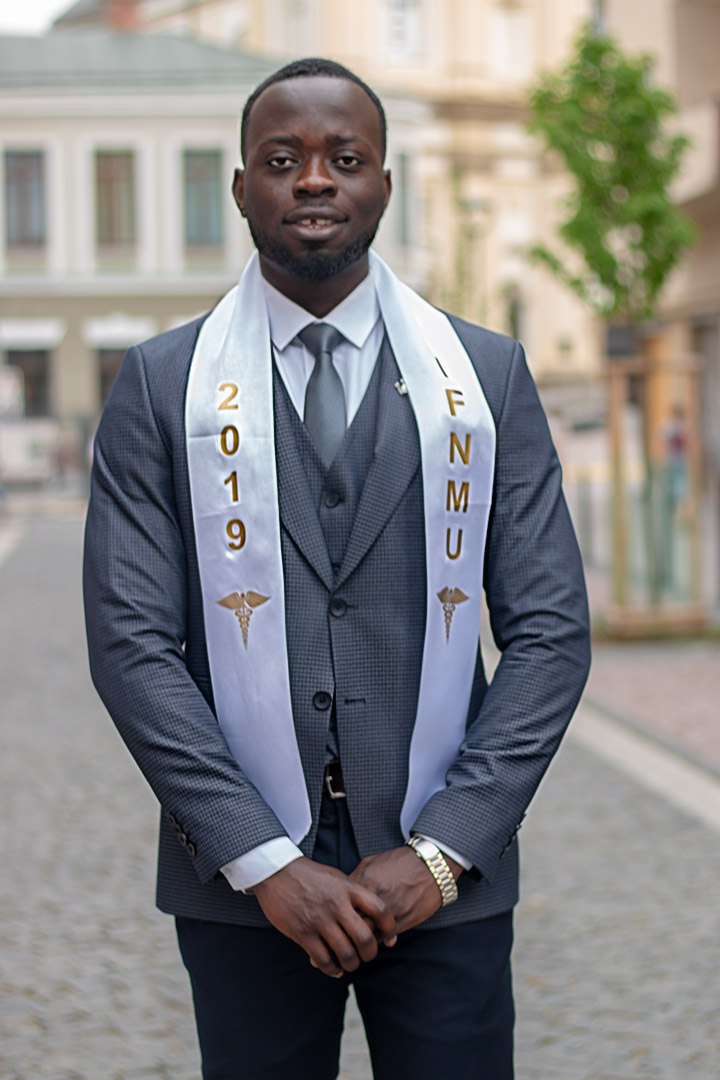 He said photography has been lucrative for him because he is making returns on his investments back in the Eastern European country.
The soft-spoken doctor said he makes about 400 cedis on a gig.
"I am making money from my hobby and I reinvest it into myself to improve", the former Prempeh College boy said.
"I will advise young people out there to look within them for what angers them and that might be the drive to discovering opportunities in life," he said.