I will restore the hopes of Ghanaians – Mahama promises after receiving his voter card
The Flagbearer of the opposition National Democratic Congress (NDC), has assured that the new NDC government will restore the hopes of Ghanaians by promoting peace and unity in Ghana.
According to John Dramani Mahama, it is the duty of his government to ensure that all citizens feel part and partake in the nation-building process.
He argued that recent happenings has confirmed that the NPP leadership was only interested in power.
"A lot of the things that are happening in the country, closure of radio stations, harassment of journalists and the use of the military to prevent people from registering in the ongoing voter registration exercise all show the NPP is doing everything possible to hang on to power.
"The NDC will come back strongly in 2021 and restore the broken economy and hopes of Ghanaians," he promised.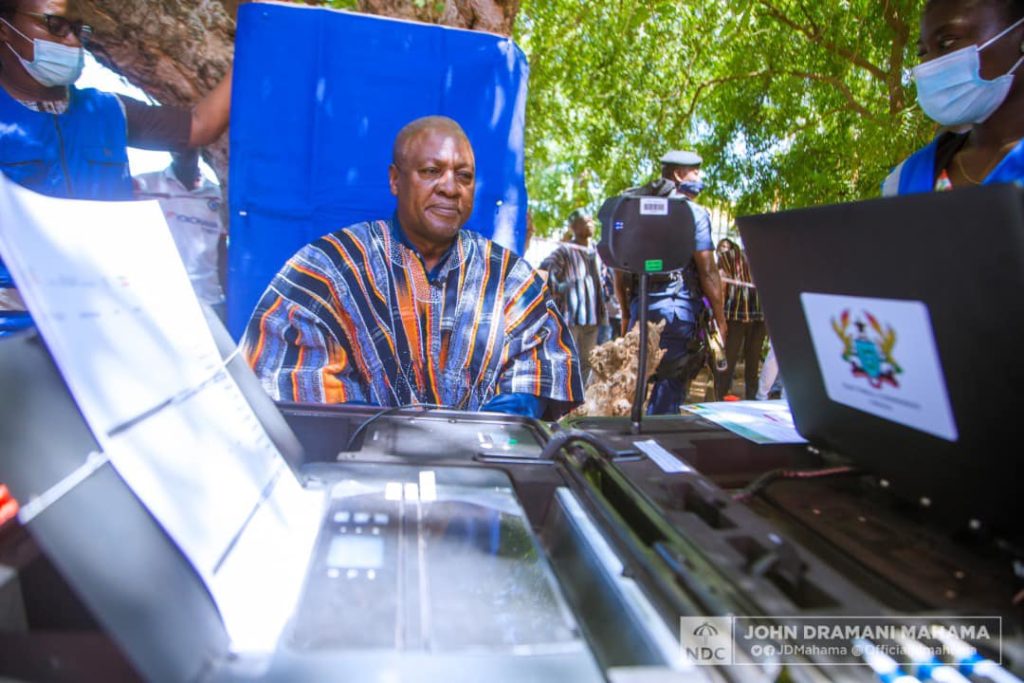 The former president made these remarks after registering for a new voter card at the Bole District Assembly in the Savannah Region on Wednesday.
He chastised the NPP for failing to fulfil the promises it made to Ghanaians.
"It has been four years of abandoned projects and failed promises. One Village, One Dam has not materialised and most districts do not have factories yet. It's all propaganda," he stressed.
He then urged the general public to come out in their numbers and register for the ID card to enable them to exercise their franchise in the upcoming general election.
The NDC flagbearer was accompanied by both regional executives of the NDC in the Northern and Savannah regions, Members of Parliament (MPs) and his appointees.