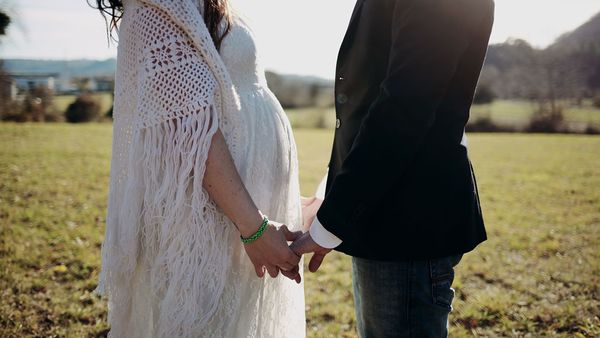 I'm pregnant for a married man; he lied to me
How will you react when you reach your boyfriend's house , only to realise that he has been lying to you about his marital status. A worried woman found out too late in this message sent to counsellor, David Papa Bondze-Mbir
The man I am with is married. I did not know he was. When I accepted his proposal to date him, he was not wearing a ring.
I asked about his relationship status, and he told me it was complicated. Before accepting to be his girlfriend, I made him explain the 'complicated relationship', and he said: "she's just a baby mama wanting his attention."
A few days ago, I called to spend time with him.  But he said he wasn't feeling well, and so needed time for himself. I suggested preparing soup for him but he declined. Something he rarely did. He loves my food, especially my soups.
I ignored his refusal for a meetup and went to his house. He was not home. But the lights were on in the living room. I knocked and a woman opened the door. I insisted on waiting for my guy when she told me he wasn't in.
 I noticed something I hadn't seen in the living room before. A picture of him and his wife and the kids. That picture had never been in that living room until that day. That got me thinking, and so I asked who she was, and she introduced herself as his wife of four years. She asked who I was and I told her his girlfriend of two years.
Dave, all I knew was his baby momma and his two kids reside in Accra, while he worked in Kumasi.
He visited them twice every month, on weekends. I decided to leave after that awkward introduction. However, she insisted I waited for him. She packed her travelling bag and left the house. It was around 8:20 pm.
My guy returned from wherever, and I told him what had happened. He shouted at me. and blamed me for causing friction between us.
One thing, he said, that hurt my feelings was I shouldn't be blaming him for lying to me because he did not. It was his wife he lied to, not me. And that, he loves me. He doesn't love his wife. He wants me instead.
I am pregnant for him. I don't know what to do