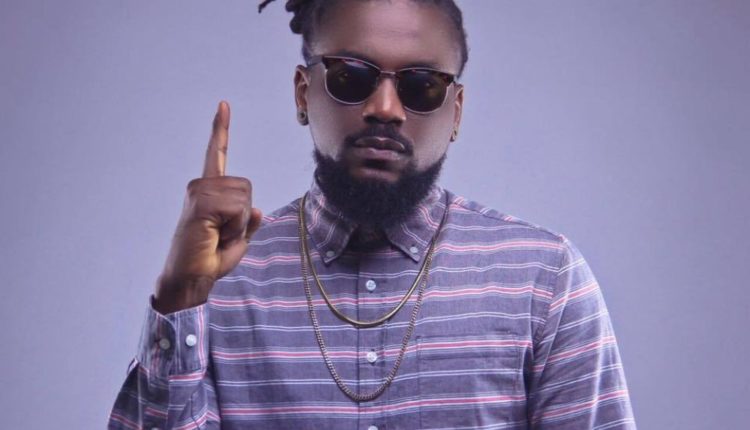 'I'm Still The King of African Dancehall'
Popular Ghanaian reggae/dancehall musician, Emmanuel Andrews Sammini, known in the music scene as Samini, has declared that he is the originator of African reggae/dancehall, hence he needs to be accorded the necessary respect as the King of African reggae/dancehall.
He, however, reiterated that he still remains the King of African dancehall music, thus cannot be disrespected because he doubles as the originator of the term.
The 'My Own' singer made these claims during an interview with Abeiku Santana, explaining that upon his introduction to the music scene, artistes were already making dancehall music.
However, he chose to name his style, 'African Dancehall', a name that most likely informed the term 'Afro Dancehall', coined by his protégé Stonebwoy.
The 'Linda' hitmaker revealed that he started using the term over a decade ago, on his 2007 hit 'African Lady', and prior to that on Tic's 2006 single 'Kangaroo'.
Asked if he thought he is accorded the respect he deserves as a veteran in reggae/dancehall act, Samini stated emphatically, "I don't think any dancehall or any reggae artiste in this country can show any iota of disrespect when I walk into the room."
"It's not possible. You can do it in lyrics and gimmicks and fun as dancehall, and you can poke and start little beefs here and there, but when you meet me [Mighty], you'll cool down," he added.
Samini has released seven studio albums, with all being highly successful on the commercial market.
His success and recognition began when his first single, 'Linda', was released and subsequently appearing on other successful singles by other artistes.
On December 13, 2018, Samini was enskinned as a chief in his hometown. The title given to him by the Wa Naa (Paramount Chief of Wa) is 'Pebilii Naa', which means 'King of the Rocks'.
His debut studio album, 'Dankwasere', was released in 2004; it topped the local music charts for weeks and won two awards at the Ghana Music Awards. The album was supported by the single 'Linda'.
He has performed alongside Sean Paul, Akon, Kevin Little, Shaggy, Wayne Wonder, Damian Marley, Bennie Man, Jay-Z, Chaka Demus & Pliers, and Steel Pulse.
Samini has also collaborated with international acts like Steel Pulse, and Etana from Jamaica among others. He has also received international recognition as well as toured the UK, Germany, Italy, Canada, and the Netherlands.
He received international recognition when he won the "Best African Act" at the 2006 MOBO Awards.
After releasing his second self-titled studio album, 'Samini', he won three awards at the then 2007 Vodafone Ghana Music Awards.
In February 2008, Samini won the 'African Artiste of the Year' award at The Headies. His third studio album, 'Dagaati', was released in 2008.
After launching his 7th studio album on December 22, 2018 titled 'Untamed', he won the Reggaeville 2018 Album of the Year.