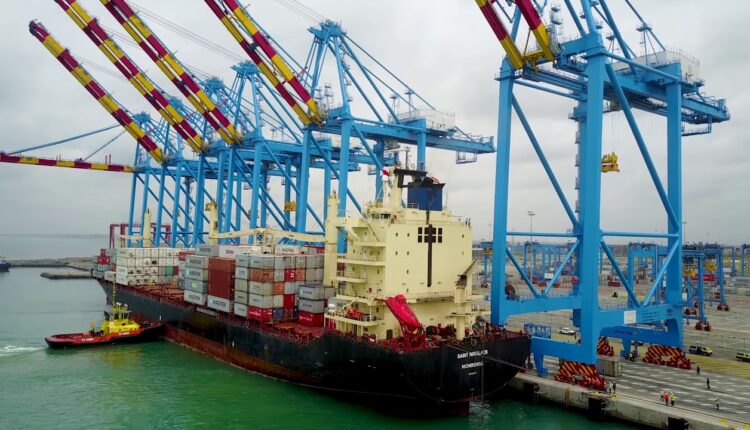 Importers Alarmed Over Amended VAT Rate
The Importers and Exporters Association of Ghana (IEAG) has indicated that should the Ghana Revenue Authority (GRA) implement the amended Value Added Tax (VAT) rate, consumers will have to pay between 8% and 12% for some commodities starting February.
Gazetted on December 31, 2021, the amendment, the association noted, will also make the business community pay VAT of about 20%, from a 3% flat rate plus one percent COVID-19 levy previously.
The importers and exporters additionally  lamented that businesses with capital from GH¢500,000 would be paying more than twenty percent even though standard VAT should not be more than 12.5 percent per the amendment.
General Secretary of the Importers and Exporters Association of Ghana, Samson Asaki Awingobit, disclosing this recently to Citi Business, said the amendment would affect goods that had already been cleared in 2021 and are yet to be sold.
He added that business operators and retailers would have no option other than to pass on the difference to consumers.
Mr Awingobit noted, "Now government is saying that go and do 12.5 % plus GETFund of 2.5% plus health insurance 2.5% plus COVID-19 levy 1%. So when you look at the minus and plus, they are increasing VAT by about 19.2  out of which we can only claim about 12.5%. The rest cannot be claimed which becomes a cost to us and that is why we are saying that prices of goods will go up by eight to twelve percent if government refuses to engage us."
"The government knows very well that if they make this information public, Ghanaians will ask them why this is so because, this amendment was made on the 31st of December and they wanted to implement it in January, but they realized the benchmark value was occupying the space so they were quiet but they have just issued guidelines to the various communities. But the point here is that others have got their goods and paid. During the time that they were buying the goods, they have done their calculations within the three percent," he added.