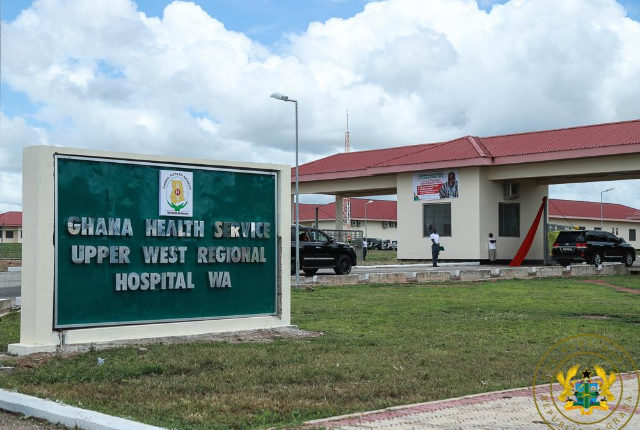 Investigations commence into death of 2-yr-old boy at Wa regional hospital
Management of the Wa regional hospital have begun a probe into the death of a two-year-old boy who was denied medical attention after he suffered a snake bite.
Family of the boy who rushed him to the facility say health personnel at the time of their visit refused to attend to them saying they needed his folder before they could administer treatment.
According to them, the little boy died four hours after hospital staff delayed medical treatment.
They are however accusing the medical personnel of neglect and have called for investigations into the matter.
The regional minister has also set up a committee to probe the matter.
In an interview monitored by The Ghana Report, Acting medical director at the Wa regional hospital, Dr Nabil Dekpeh described the incident as unfortunate adding that they will not shield any staff who is found to have been negligent in the discharge of their duty.
"it's very unfortunate and anyone who is found to have been negligent in the discharge of their duties will not be spared because in emergency cases, patients are attended to immediately they arrive and that is the protocol. The circumstances which led to the undue delay in administering treatment to the boy is still being investigated. The matter will be investigated and anyone who is found to have been negligent in the discharge of their duty will be dealt with" he said.
Reacting to the incident, former director General of the Ghana Health service, Dr Elias Sori called for an audit into the matter.
"i have always said that if someone is brought to the hospital and dies even after 5 minutes, even though we say it is a coronal case, we still need to do an audit to ascertain what exactly went wrong. We also have to make sure that when things go wrong with the structures we have put in place, we must constitute the necessary bodies to audit the death to see what has gone wrong, what needed to be done and if it is that people are to be sanctioned, they be sanctioned. If we educate and we don't put sanctions, things will never work" he said.  
Dr Sori also blamed the incident on indiscipline in the health sector.
"the issue has always been total indiscipline in the system. Indiscipline is there and we also fail to apply the necessary sanction to make sure the people conform. We are not doing the necessary supervision" he added.