Investors defy coronavirus pandemic as FDIs record 400% jump
Despite the much-reported economic impact of coronavirus, GIPC data shows foreign direct investments went up by 400% compared to the first half of 2019.
From US$123.26m recorded between January to June 2019, FDI value shot up to US$627.52m million, Ghana Investment Promotion Centre (GIPC) revealed at a press conference Friday.
GIPC, a government agency which oversees business promotions, said together with the Petroleum Commission it recorded US$869.47 million in investments in the first half of 2020.
Out of that, total FDI was US$785.62 million. The remaining figure was domestic investments.
GIPC observed that "inflow showed rare strength in the final moments of the second quarter of the year, undeterred by the Covid-19 pandemic."
Despite the considerable improvement in first-half FDIs, Ghana could end the year 2020, recording another slump in annual foreign direct investments.
In the last three years, FDIs declined from US$ 3.5billion in 2016 to US$2.3billion in 2019, according to data from the World Bank.
At the GIPC, a total of 69 projects with a total estimated value of US$688.74 million was recorded. Of this, the total FDI component amounted to US$627.52 million while local component accounted for an estimated US$61.22 million.
"The FDI value of US$627.52 million was a considerable increase of about 409.10 per cent from last year's FDI value of US$123.26 million recorded within the same period, depicting a strong performance irrespective of the global pandemic," the Centre noted.
Positive boost with significant job opportunities
Out of the 69 projects recorded, the services sector registered a majority of 25 projects followed by the manufacturing and export trade sector with 21 and 11 projects, respectively.
With regards to value, general trading recorded the highest amount of US$246.05 million.
This was tailed by the mining exploration sector with US$231.02 million having sealed some major investments such as the Chirano Gold mine project for the exploration of minerals.
The manufacturing sector also saw significant investments valued at US$170.67 million on the back of some notable ventures such as a deal by Matrix industries for the manufacture of paper and aluminium products as well as the Rainbow Paints Limited project which is a joint venture between Ghana and Kenya for the manufacturing of paints and related products.
Geographically, the spread of the projects cut across six regions, namely, Greater Accra, Central, Eastern, Ashanti and Volta regions with most projects registered in the Greater Accra enclave.
Together, the 69 projects are expected to provide 14,614 jobs with 96.15 % going to Ghanaians.
Ghana's FDI history
Ghana witnessed its fastest growth in FDIs from US$144.97 million in 2005 to US$ 2.7billion in 2009, under former President John Agyekum Kufuor.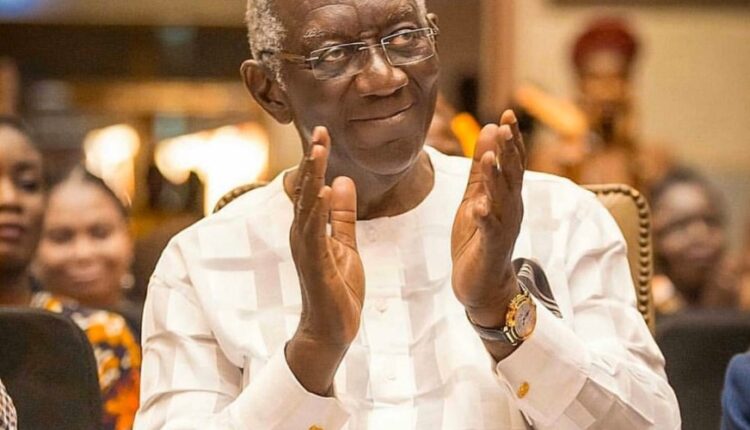 Former President John Mahama's regime took the FDIs to its highest ever at US$3.5billion in 2016.
Since then, FDIs have declined consistently and significantly to US$2.3billion.
With uncertainties such as the effects of Covid-19 and a wait-and-see attitude adopted by foreign investors during elections years, reversing the trend to the level achieved in 2016 may not come easy.