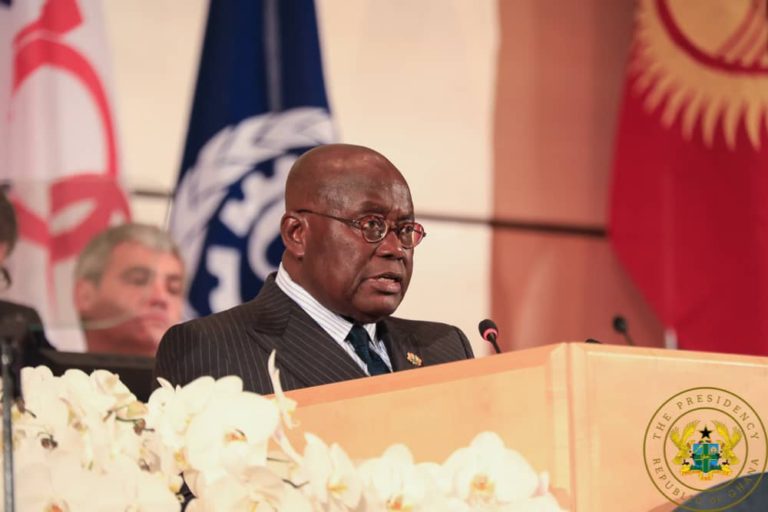 Irresponsible media practice an abuse of freedom of expression, not its manifestation – Akufo-Addo
The practice where journalists hide under the cloak of media freedom to either bastardise people and or produce stories that are not reflective of reality but rather sensationalised and exaggerated must be ceased if the true meaning of media freedom is to be manifested, President Akufo-Addo has said.
According to the president, irresponsible media practice remains an abuse of freedom of expression and not its manifestation.
The President's concerns are shared by many the world over who are worried over the increasing spate of the spread of fake news stories.
Speaking at a bar conference in Takoradi on Monday, President Akufo-Addo reiterated the need for responsible journalism urging media practitioners to admit to their mistakes when they err.
"Politicians are not the only persons who make mistakes. Media practitioners, like all human beings can also make mistakes and when they do, they should have the humility to acknowledge their error and not have their misdeeds atoned under the guise of 'media freedom' Irresponsible media practice is an abuse of freedom of expression, not its manifestation," Akufo-Addo said.
Fake news is a type of journalism that focuses on unethical journalistic practices in soliciting for and using such solicited information to mislead the public into believing a skewed narrative to an issue.