It's okay to maintain your body – McBrown admits going under the knife
After several months of denial, Kumawood actress and television host Nana Ama Mcbrown has admitted to undertaking liposuction.
Some social media users questioned the actress' curvy physique after returning from her protracted absence on UTV as the host of United Showbiz.
The screen goddess subsequently denied rumours of enhancing her body even though recent photos show a drastic change in her physique.
However, in a viral video, the actress admits that she has had a procedure done.
"Liposuction, I am saying it, and I am not shy because if you're growing and you are not comfortable, and you have the resource, and you're healthy, you still need maintenance. It is just like buying a car and spraying it after some years to make it look new," she said at a seminar organized by Glitz Africa in Kumasi.
View this post on Instagram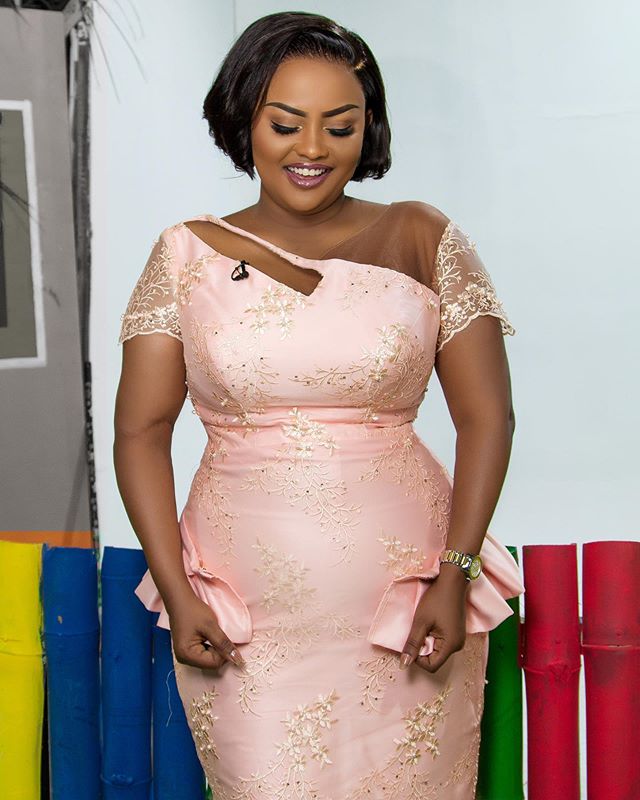 Before the procedure
Surgery to enhance one's physical features is referred to as plastic surgery, liposuction, cosmetic surgery, collagen injections, BBL (Brazilian Butt Lift), and other medical terminology.
The practice has grown in popularity over time, particularly among wealthy women worldwide, and Ghanaian women are not excluded from the competition to appear "classy."
Several  Ghanaian female celebrities have been accused of enhancing their bodies. While many have vehemently refuted the assertion, some have openly acknowledged getting surgery for private reasons.
Actresses  Moesha Boduong and Kisa Gbekle have publicly admitted to enhancing their bodies.