James McAvoy's Cyrano de Bergerac co-stars 'racially abused' in Glasgow
James McAvoy's co-stars in Cyrano de Bergerac were racially abused on a "daily basis" while the play was on tour in Glasgow, the actor has claimed.
The Hollywood star, who was born in Drumchapel, said the harassment experienced by female cast members left him "delighted to leave" his hometown.
He told GQ magazine, the experience was "horrible" and he regretted taking the production to Scotland.
The two-week run at Glasgow's Theatre Royal in March was a sell-out.
McAvoy said that instead of a "homecoming", the performances were marred by the "sexually explicit and violent" abuse his colleagues experienced beyond the theatre.
"The cast were amazing, it was brilliant," he said. "But I was really saddened, to be honest with you, because most of the women of colour in the cast got racially abused pretty much on a daily basis when we were there."
He added: "I was just really saddened. I was absolutely shocked and dismayed and to use a Scottish word, scunnered.
"We were delighted to get to Brooklyn, and leave Glasgow. It was horrible."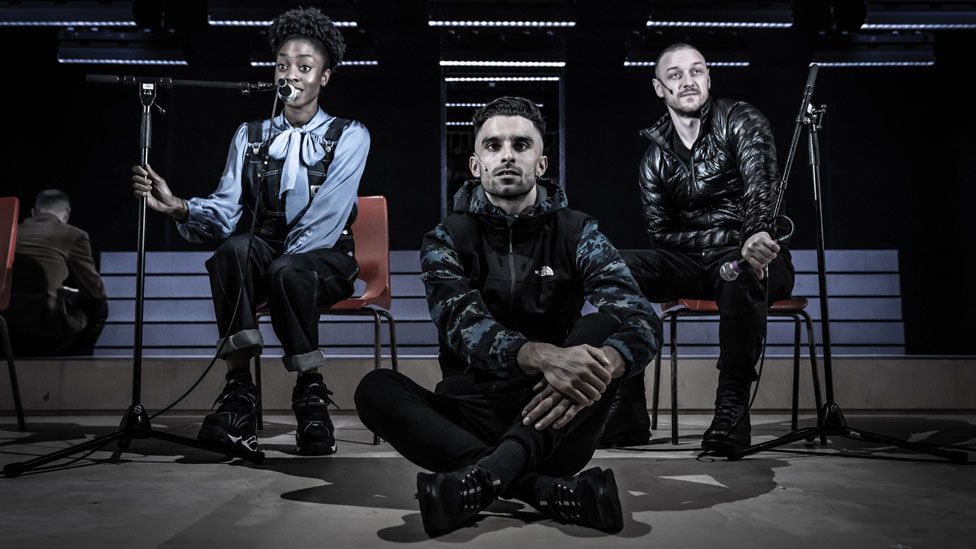 The adaptation of Edmond Rostand's Cyrano de Bergerac had an award-winning run in London before travelling to Glasgow and then on to New York.
In Jamie Lloyd's production an ethnically diverse cast conversed in the style of a poetry slam or rap battle with a live beatbox soundtrack.
Regarding the staging in Glasgow, McAvoy said: "I was going on stage every night going, I don't want us to be here. I brought this cast here and I don't want to be here."
A spokeswoman for the Theatre Royal said they were "extremely upset" by the incidents which happened elsewhere in Glasgow city centre.
She added: "Diversity and inclusion remain a priority for us and we offered appropriate support to the company at the time."