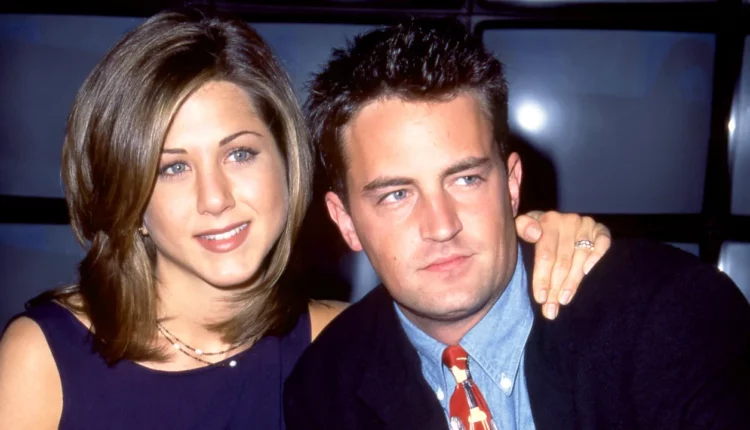 Jennifer Aniston's emotional farewell to her 'little brother' Matthew Perry
Jennifer Aniston is the latest "Friends" cast member to pay tribute to Matthew Perry.
The actress posted about Perry on her verified Instagram account on Wednesday morning, following posts on Tuesday from fellow costars Matt LeBlanc and Courteney Cox.
Perry died on October 28. He was 54.
Anniston's post included a photo of her and Perry, a screen grab of text he had sent her and a video clip of a touching scene between their characters on "Friends."
"Oh boy this one has cut deep… Having to say goodbye to our Matty has been an insane wave of emotions that I've never experienced before," Aniston wrote in the caption.
Loss comes for everyone, Aniston noted, before describing the depth of hers.
"Being able to really SIT in this grief allows you to feel the moments of joy and gratitude for having loved someone that deep. And we loved him deeply," she wrote. "He was such a part of our DNA. We were always the 6 of us. This was a chosen family that forever changed the course of who we were and what our path was going to be."
The photo she shared of her and Perry laughing together was one he had texted her, writing, "Making you laugh just made my day. It made my day :)."
According to Aniston, Perry had said "if he didn't hear the 'laugh' he thought he was going to die. His life literally depended on it."
"And boy did he succeed in doing just that. He made all of us laugh. And laugh hard," Aniston wrote. "In the last couple weeks, I've been pouring over our texts to one another. Laughing and crying then laughing again. I'll keep them forever and ever."
She also wrote of her love for Perry, adding that she "talks" to him daily and knows he is "completely at peace and out of any pain."
"Rest little brother," she ended her post." You always made my day…".