Jo Whiley was struggling with menopause during Radio 2 show backlash
DJ Jo Whiley has revealed she was struggling with menopause symptoms at the same time her Radio 2 show with Simon Mayo was being criticized.
The BBC station paired the presenters up in 2018, but listeners complained they lacked on-air chemistry.
"It all came at a time when I was most worried about brain fog," Whiley told the Daily Mail.
"I felt I couldn't do the Drivetime show with such a lot of pressure and things to remember."
The 56-year-old added: "Until then, I'd thought, 'I'm absolutely fine. I don't need HRT [hormone replacement therapy].' But it had got to the point where I was really struggling. I decided to try it."
Whiley was moved to Drivetime to act as a co-presenter for Mayo in 2018, in an effort to add more female presenters to the Radio 2 schedule.
The pair had known each other for years and were on Radio 1 around the same time in the 1990s. However, listeners complained they did not gel when put together.
The show lasted only a few months before Mayo exited the station. Whiley moved back to her previous evening slot, while Sara Cox took over Drivetime.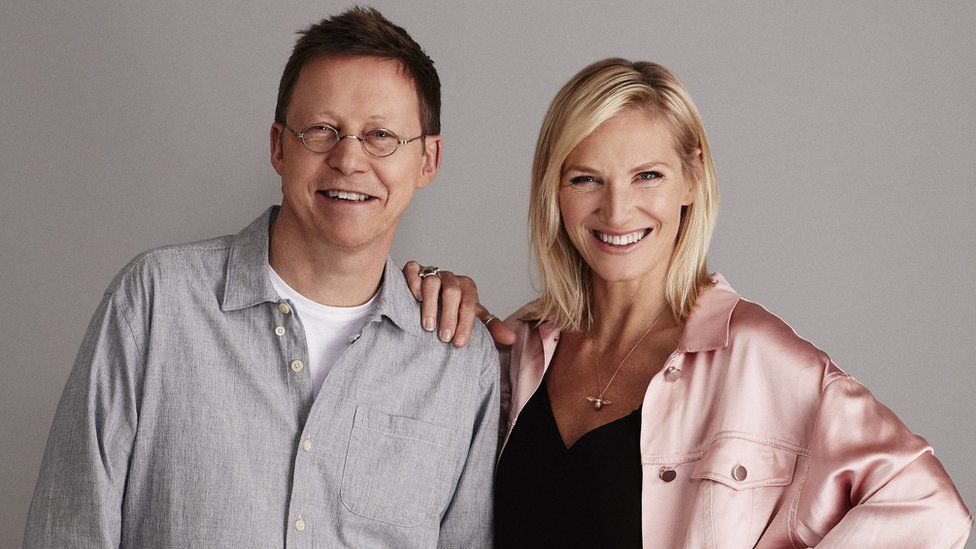 Whiley spoke at length about the variety of symptoms she has experienced – many of which affected her professional confidence.
"I felt I was a liability on the radio and it was a very uncomfortable feeling not being in charge of what I was doing, suddenly grappling for words," she said.
"I'll be doing fine then it hits me: low self-esteem, low confidence. I don't feel like myself at all. It's quite daunting. It happens every couple of months. I don't want to see anyone. My eyes are really sore. I get a burning mouth and tongue. I really get the wobbles."
Menopause is when women's periods stop and they can no longer become pregnant naturally.
The body can start to behave very differently and many women experience symptoms long before their periods actually stop – during what is called the peri-menopause.
Hot flushes, night sweats, sleep problems, anxiety, low mood, and loss of interest in sex are common. Bladder problems and vaginal dryness are also normal during this time.