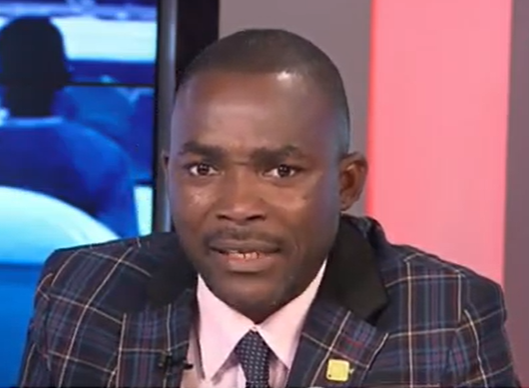 Kintampo accident: Spirits of victims likely to linger on unless… – Rev. Crabbe
The spirits of the Kintampo accidents victims are likely to linger on if they (spirits) are not pacified, the Ambassador of the Accidents Victim Support Group, Rev Cyril Crabbe has said.
Rev Crabbe believed there were some spiritual connotations to the Kintampo accident.
According to him, humans were spiritual beings, and hence the need to ensure anybody who died 'on a journey' is given a befitting burial.
"When somebody dies on the road through no fault of theirs, their spirits will remain there forever, unless there's some form of monument put up in their honour.
"The spirits of the dead people just don't depart…Ghost spirits don't just leave. There must be prayers, and most, especially beautiful wreaths placed at the accident scene before they can finally move on," he said in a Joy News interview.
Rev Crabbe, maintained that when none of those pacification rituals were made, they are likely to remain there forever.
To protect drivers who drive for long hours, he said that the group was partnering with other stakeholders to organise an "All Drivers Prayer Summit" to pray against such fatal occurrences.
He also advised that the transport unions employ two drivers for long-distance journeys.
"A journey to Kintampo and other long-distance journeys must have at least two drivers on board to avoid some of these accidents."
Information gathered has revealed that at least 30 people have been reported dead in a motor accident at Kintampo in the Bono East Region, between the Techiman to Buipe highway.
Theghanareport.com has learned that six are in critical condition.
The accident happened as a result of a head-on collision between a Yutong bus and a 207 Sprinter minibus, in the early hours of Monday, March 9, 2020, at about 4 am.
The Yutong bus was carrying pepper from Tamale, while Sprinter was heading to Tamale. A spark resulted in a raging fire that engulfed the two vehicles.
Our driver was sleeping – Pregnant Kintampo accident victim recounts