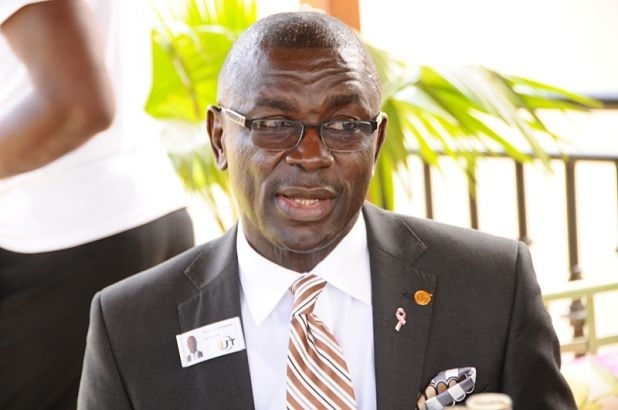 Kofi Amoabeng faults BoG process of closing banks
Former CEO of defunct UT Bank, Kofi Amoabeng, has criticised the Bank of Ghana's procedure for closing banks, citing the closure of his bank as a case in point.
"We didn't need policemen at dawn – at 6 am as if it is a Rawlings coup. And then GCB staff and the press at 6 am to close a bank and then go and destroy signages as if they are some Satanic shrine…that is not how banks are closed," he said Tuesday at the Joy Business Financial Services Forum.
He said there must be a clearly defined process for closing banks.
"I am not saying UT should have been kept at all cost. If UT was not doing well and the government decides that it must close us down, close us down as the process required," he said.
Kofi Amoabeng's bank and Capital Bank were closed down in 2017 by the Bank of Ghana for being deeply insolvent.
According to the regulator, their liabilities exceeded their assets and making them unable to meet their obligations.
"Despite repeated agreements between the Bank of Ghana and UT Bank and Capital Bank to implement an action plan to address these significant shortfalls, the owners and managers of UT Bank and Capital Bank were unable to increase the capital of the banks to address the insolvency," BoG statement said.
The BoG indicated that to protect customers, the BoG decided to revoke the licenses of UT Bank and Capital Bank under a Purchase and Assumption transaction.
Their licenses were revoked and at the same time, the BoG approved a Purchase and Assumption Agreement, which allows GCB Bank to take over all deposit liabilities and selected assets of both UT Bank and Capital Bank.
These actions according to the BoG are in line with the provisions of section 123 of the Banks and Specialised Deposit-Taking Institutions (SDIs) Act, 2016 (Act 930).
Mr Amoabeng, however, believes that just like other aspects of the regulator's work, the processes leading to the closure of his bank and the actual process itself raises questions about objectivity.
"We have instances where other banks were closed down under different circumstances…depending on who was giving the instructions," he said.
Watch Mr Amoabeng's full submissions at the forum in the video link below.