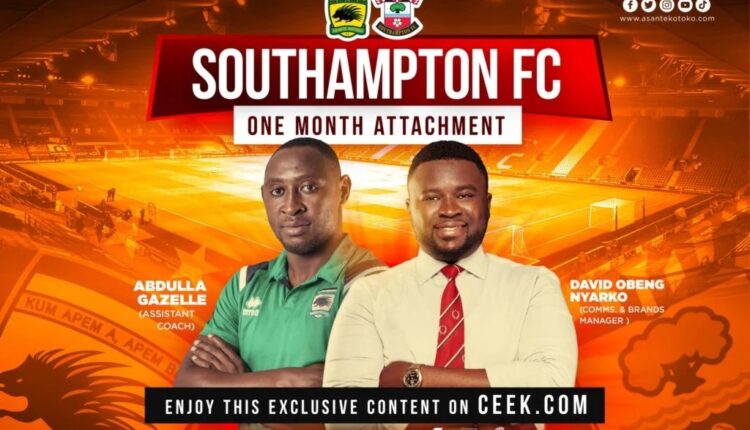 Kotoko assistant coach and brands manager in England for attachment at Southampton
Asante Kotoko assistant coach Abdulai Gazelle and brands manager David Obeng have arrived in England for an attachment with Southampton.
The attachment will last for a month, with Kotoko duo expected to learn a lot from the Premier League club.
The attachment is possible because of the deal that exists between the Ghanaian giants and Southampton.
"Southampton FC officials welcome Coach Gazele and David Obeng to Southampton after our officials arrived this afternoon"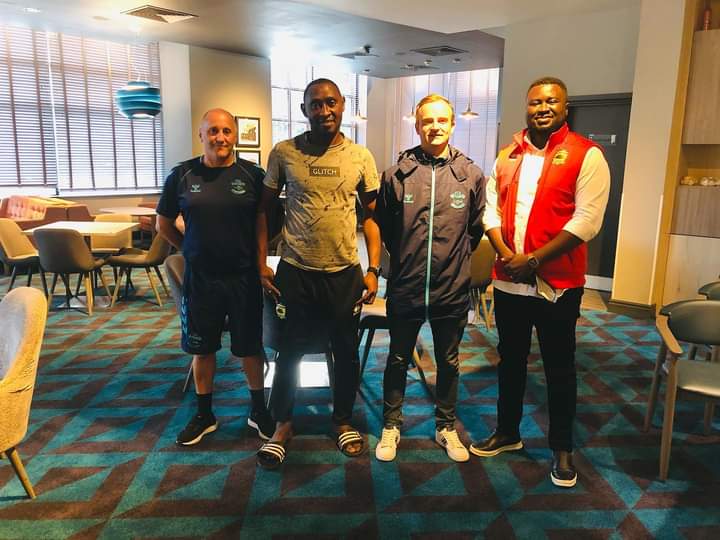 "The Training program starts tomorrow at the Southampton Football Club Training Center" the club announced.
Early this year, Kotoko entered into a partnership deal with Southampton. This made Kotoko the first club in Africa to have a professional partnership with the Saints.
It was revealed that the partnership will see Southampton provide technical and non-technical support to Asante Kotoko in the area of youth development, coaching, marketing among others to ensure the development of the club.