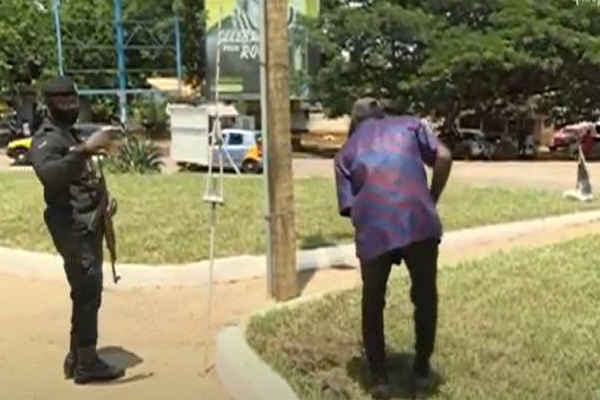 Kumasi residents forced to render community service over failure to wear nose masks
Drivers and commuters in the Ashanti Regional capital, Kumasi, who defied a directive to wear nose mask have been forced by police to render community service.
This forms part of the strict enforcement of the "no face mask, no entry" directive.
The region is the second of 13 regions in the country to have recorded a high number of coronavirus cases, with a total of 818 infections and six deaths.
Despite the increasing numbers in COVID-19 cases in the region, some residents defy the directive to wear nose masks whenever they step out of their homes.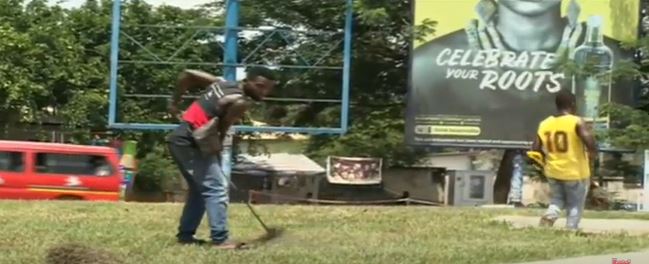 On Saturday, May 16, 2020, five police teams stormed the streets of Kumasi to enforce the wearing of nose masks.
"It doesn't matter if you're in your vehicle, or you're in a passenger vehicle, everybody must wear the nose mask," the Ashanti Regional Police PRO, DSP Godwin Ahianyo, told JoyNews.
Though some drivers and their conductors were made to pay for their passengers' failure to wear nose masks, other passengers were made to face their own punishment by embarking on the community exercise.
"If any passenger in any trotro is not wearing it (nose mask), we will ask the mate to come out and go and then do the community serviced. The mate and their drivers have been asked several times that anytime a passenger is joining their vehicle, they should make sure that the passenger is wearing it
"But, we realized that the mate and their drivers are becoming recalcitrant because they're just thinking of picking the passengers and the money they're looking for. It's not about the enforcement of the wearing of the nose mask."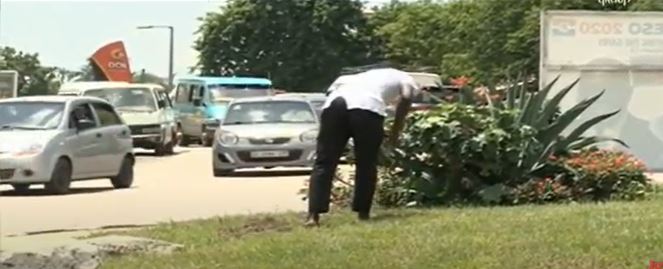 The Ashanti Regional Police PRO, DSP Godwin Ahianyo, believed forcing residents to do the community service due to their non-compliance with the "no mask, no entry" directive would cause an attitudinal change among residents in Kumasi.
He, however, appealed to residents to support the fight against COVID-19 by adhering to the safety protocols.
Ghana's total COVID-19 cases as of May 18, 2020, stood at 5,735 with 1,754 recoveries and 29 deaths. The Greater Accra Region accounts for 4,314 of the total COVID-19 cases, making it the number one region with the most infections.
As part of measures to stop the spread of the novel coronavirus, the government urged the public to wear nose masks each time they step out of their homes. There have been numerous campaigns for people to stay at home if they had no crucial activities to attend to in town.