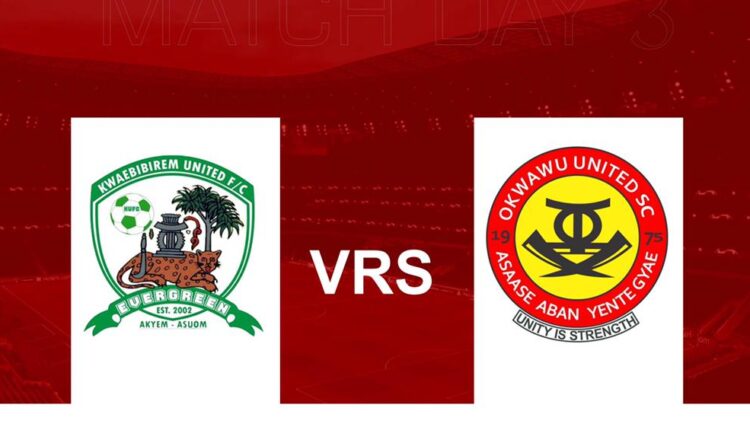 ERFA ruling: Kwabebibirem United wins protest against Okwawu United
The Eastern Regional Football Association (ERFA) Disciplinary Committee (DC), has ruled against Okwawu United's protest against Kwaebibirem United FC.
The two teams faced off in a Middle League game at the Theatre of Dreams, Dawu but that game ended abruptly after the fans stormed the pitch following a misunderstanding between the supporters of both clubs after Referee Emmanuel Kofi Agbodavi awarded Kwaebibirem United a penalty.
Kwaebibirem United had scored from the penalty spot to equalize after being a goal down, however, the referee decided to end the game after stating his life was under threat.
Okwawu United has since sent a protest to the DC for the points to be awarded to them after the game ended abruptly.
EFRA Disciplinary Committee the ruling dismissed the protest upheld the earlier decision of the referee awarding the maximum points to Kwaebibrem United.
Okwawu United has also been fined Ghc 1,000.
According to the Committee, Okwawu United initiated steps for the match to be forfeited thus they have been declared losers of the game.
Okwawu United as losers will lose three points and three goals in accordance with Article 33(1)(b) of the Regulations for forfeiting the match.
Check out the statement below: