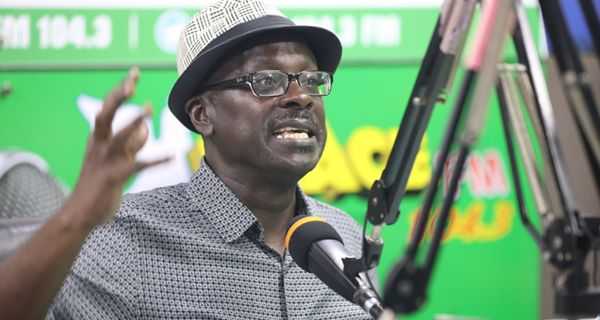 Kwaku Azar writes: Pay no attention to NAGRAT and the anti-dreaders
The GES's bold pro-religious liberty guidance on dreads has not and will not open the so-called floodgates, thereby allowing all sorts of ritualistic practices to be imported into our public schools.
The guidance does not in any way prevent schools from creating and maintaining an orderly environment that facilitates learning for students who must, of necessity, work in close proximity with each other.
All the guidance does is to accommodate religious beliefs where those beliefs do not materially disturb the learning environment.
Of course, religious practices that disturb the learning environment cannot and should not be accommodated.
To prevent a student from enjoying his religious liberty on campus, the guidance then requires a school to articulate a clear objective for the restriction.
Next, the school must demonstrate the significance of the objective and further show that allowing the student to enjoy the asserted religious right will severely undermine that objective.
It is not enough for a school to just recite that the students' exercise of her religious freedom will disturb the learning environment. The school must also show that the clearly articulated and important educational objective is the real reason for not allowing the impugned religious act and that articulated objective actually is at risk if it allows the student to enjoy its religious liberty.
Achimota does not cite any educational objective that will be impaired by allowing the student to wear his dreads pursuant to his religious beliefs.
It merely cites an interest in controlling the student's appearance. That is not a sufficient reason for interfering with the student's religious liberty.
The GES guidance does not mean you can now go naked, chant in the dorm at midnight, or slaughter sheep in maths class.
It does not mean everyone can wear dreads. The wearing must be religious based. Schools continue to have broad powers to regulate non-religious based appearance to create a positive learning environment.
It does not stop the GES from taking actions if the dreads impose health risks, such as spreading of lice. A health-based interference with the practice of religion is permissible if the health risk is clearly articulated and demonstrated.
It must be read narrowly as permitting adornments that do not interfere with a school's learning environment rather than broadly as an invitation to import all manner of religious or cultural practices to the public schools.
#SALL is the cardinal sin of the 8th Parliament. No group of people must be prevented from seating a representative in Parliament.
Da Yie!