Late NPP candidate's brother selected as replacement for Yapei/Kusawgu
Brother of Abu Kamara, the late NPP parliamentary candidate for the Yapei/Kusawgu constituency in the Savanna region, has been selected as his replacement ahead of the 2020 polls.
The brother, Iddrisu Salia Kamara, was selected Tuesday after the constituency executives held a meeting with its council of elders, a statement said.
The replacement comes four days after the elected parliamentary candidate was killed in a motor accident last Friday night.
According to the statement released by the constituency, the replacement, Iddrisu Salia Kamara is a trained teacher and was a financier of his brother's campaign until his untimely demise.
Abu Mahama Abudu, also known as Abu Kamara, and his aide Kotochi Makers died in an accident at Datope near Tamale, while they were returning from a campaign event.
With elections some 47 days away, the party has circumvented organising competitive elections to find a new candidate.
The NPP has been forced to make two replacements at short notice because of tragedies.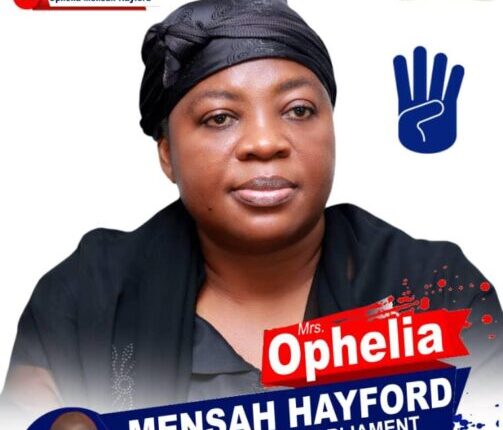 In addition to the tragic killing of the NPP candidate for Yapei/Kusawgu, the party had also announced the widow of the Mfantseman NPP MP, Ekow Hayford, as his replacement.
Ophelia Hayford, a senior police officer, was selected by consensus after the party described her as the 'backbone' of his husband's campaign.
The politics of Yapei-Kusawgu 
The Yapei- Kusawgu constituency is an NDC safe seat is held by the MP, John Abudulai Jinapor.
The Yapei-Kusawgu Constituency is one of the seven constituencies in the Savannah Region.
It is the most populous constituency in the region with 62,313 registered voters in the recently held voter registration exercise.
It is known as the industrial hub of the Savannah belt as it plays host to the Savanna Diamond Cement, Shea Butter Processing Factory, and the BOST Depot in Buipe.
It also has the Black Volta flowing through the community.
Since its creation in 1992, the Constituency has produced only two members of Parliament (MPs) and the NDC has always won the seat.
Alhaji Amadu Seidu is the first and longest MP to annex the seat in 1992.
He retained it for the NDC in 1996, 2000, 2004, 2008, and 2012.
But in 2016, the six-term MP stepped down from contesting, thereby making way for the former Deputy Power Minister, John Jinapor to take over.
He won over 62% of the valid votes cast.