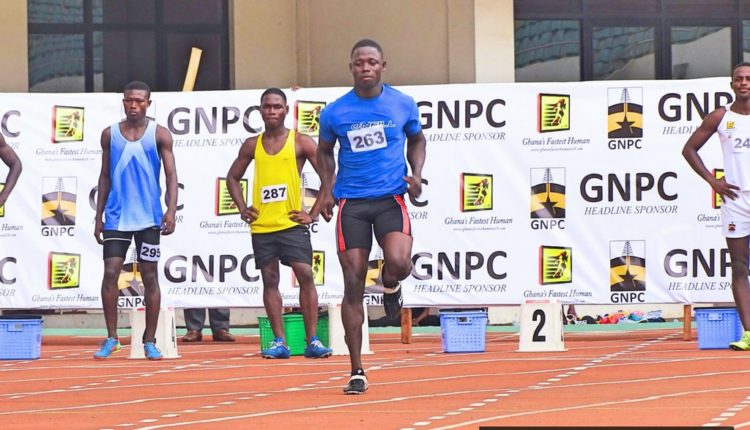 Launch of 2020 GNPC Ghana Fastest Human scheduled for Feb. 20
This year's edition of the GNPC Ghana Fastest Human (GFH) competition would be launched on Thursday, February 20, 2020, at the Media Centre of the Accra Sports Stadium.
Founder, Reks Brobby made this announcement, stating the success story of this event, he said the country has benefited immensely in this initiative as it has helped unearthed and groomed some of the best sprinters in the country, mentioning the likes of Edwin Gadayi, Ben Azamati, Grace Obuor and among others.
Expected to grace the event among other dignitaries is Nana Bediatuo Asante, secretary to President Nana Akufo-Addo.
The GNPC Ghana Fastest Human is sponsored by GCB, Adidas, Wrenco Printing, Indomie, Moringa King, Pippas Gym, Kriate Lync and Global Media Alliance.