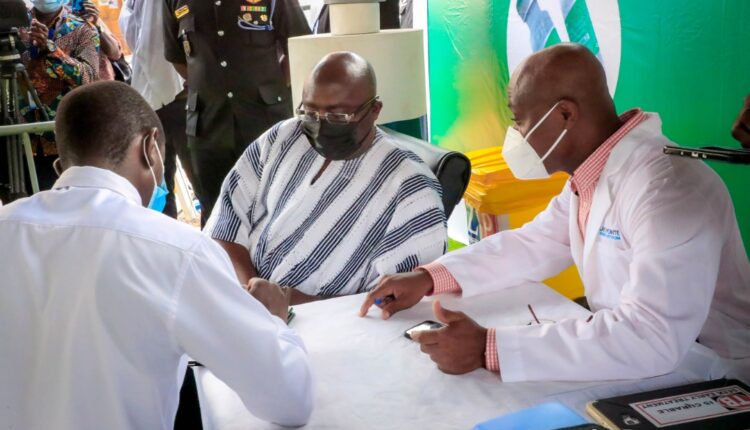 "Let's be cooperative" – Bawumia advises as he takes COVID-19 vaccination
The Vice President, Dr Mahamudu Bawumia, and his wife, Samira Bawumia, have taken their COVID-19 vaccinations.
The two took the shot at the Police hospital in Accra on Monday, March 1, 2021.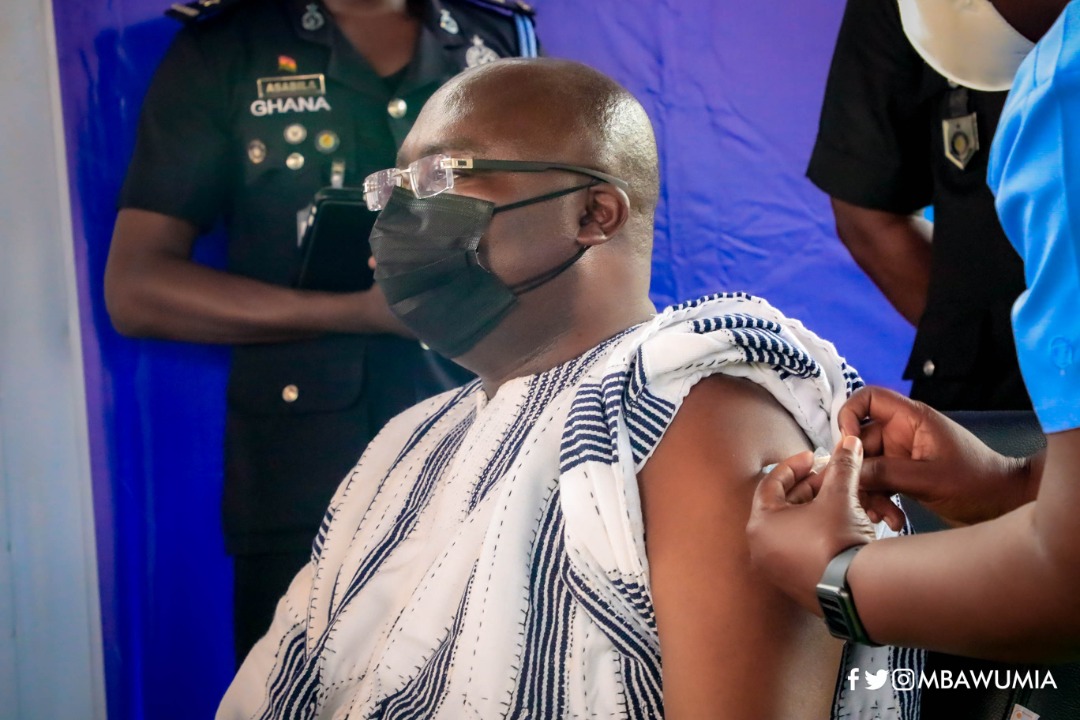 "We're taking this vaccination today to assure the public and Ghanaians that it is safe. It is safe to be immunized. The Food and Drugs Authority (FDA) has assured us and we're very confident in the safety of this vaccine, and that is why the president took the lead in this vaccine, and we're following in that step.
"So we're asking all Ghanaians to be cooperative in this process of vaccination, and it's going to take some time. Our goal is to immunize about 20 million Ghanaians," Dr Bawumia said before going for his vaccination.
The Vice President and his wife took their first shots shortly after President Akufo-Addo, and his spouse took theirs at the 37 Military hospital in Accra.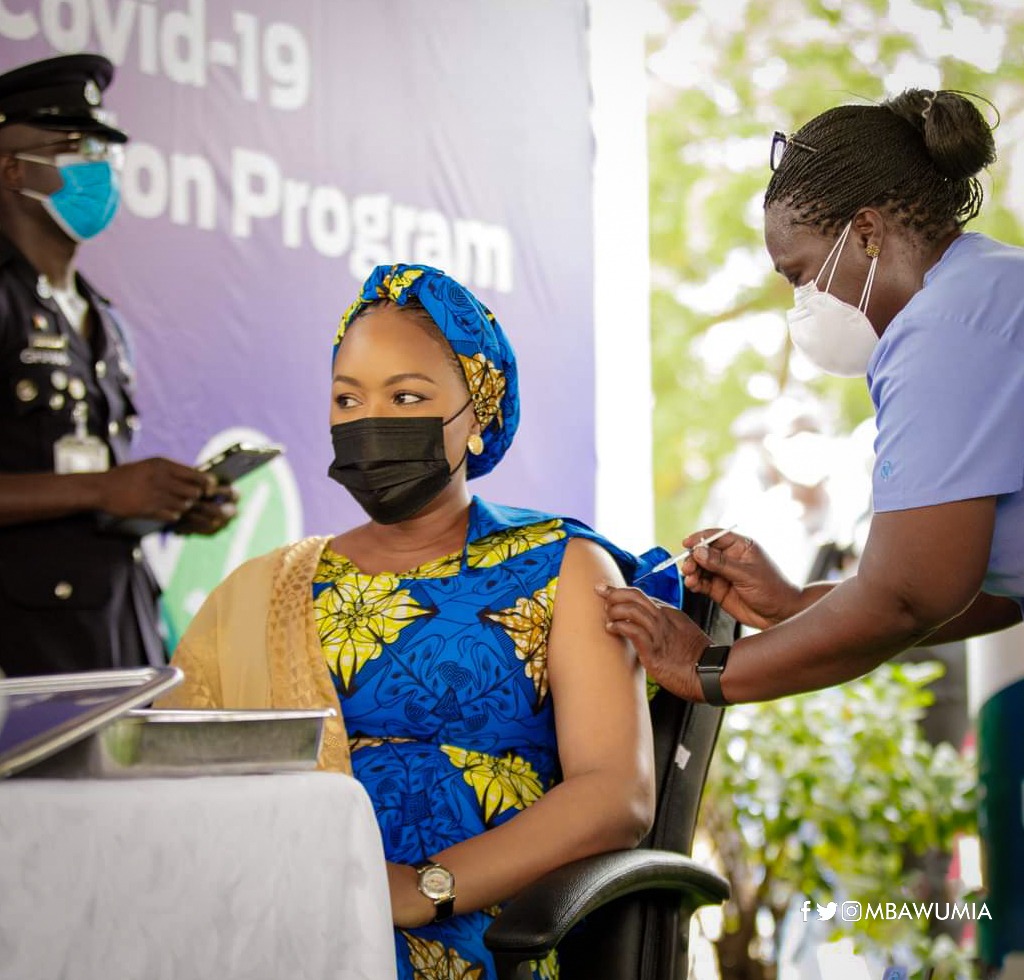 The public vaccination is part of efforts to boost public confidence in the vaccines after several conspiracy theories were raised about it.
Ghana received 600,000 of the life-saving COVID-19 vaccine from the UN-partnered COVAX initiative.
Ghana is the first country in the world to receive COVID-19 vaccines as part of the COVAX initiative to ensure equitable access for everyone.
The vaccines arrived at the Kotoka International Airport on an Emirates Airlines cargo flight and were received by a delegation led by the Minister-designate for Health, Kwaku Agyeman-Manu.
The general vaccination is expected to commence on March 2, 2021.
The first segment of the population that will receive from the doses will be health workers, adults 60 years and over, people with underlying health conditions, frontline executive, legislature, judiciary, and their related staff, frontline security personnel, some religious leaders, essential workers, teachers and other personalities in Greater Accra Metro including Awutu Senya and Awutu Senya East in the Central Region.
A similar segmented population in the Greater Kumasi Metro and Obuasi municipality will also be covered.
COVID-19 situation in Ghana
As of March 1, 2021, Ghana's total COVID-19 case count stood at 84,023.
According to data available on the Ghana Health Service's website, the country's active cases stand at 5,444.
607 others have died from the disease.
A recent surge in cases raised concerns among the public. The spike was mainly attributed to the non-adherence of the COVID-19 safety protocols.