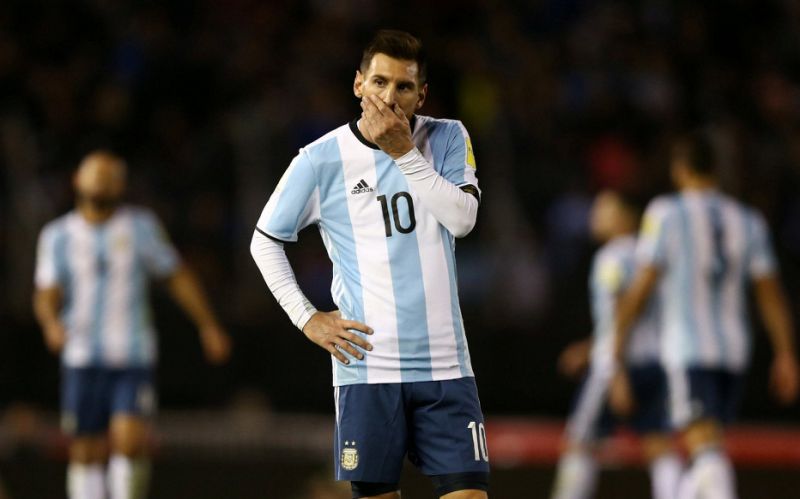 Lionel Messi makes retirement admission
Paris Saint-Germain forward Lionel Messi has confessed that he does not see himself playing football for too much longer.
The 35-year-old has already confirmed this World Cup tournament will be his last, but his retirement plans are not due to a drop-off in form as Messi has 12 goals and 14 assists in 19 appearances for Paris Saint-Germain this season.
Messi's contract in Paris expires in 2024 but the final season of that is optional, meaning the Argentine can walk away from PSG this coming summer if he chooses to, and there are no shortage of possible suitors as Barcelona and Inter Miami have both expressed their interest.
Whatever he chooses to do – 90min understands he will not be rushed into a decision – it may be his final move as Messi confessed that his time as a footballer is coming to an end.
"I love football, I love playing it and I enjoy it, the only thing I've done all my life is play football, and I'm sure that whatever I do after will be related to it, although I don't know what," he told Universo Valdano. "I don't think I'll play much more."
Asked where he plans to finish his career, Messi admitted he was unsure and recalled an old dream he had of returning to his native Argentina to represent Newell's Old Boys before hanging up his boots.
"I don't know, so many things happen," Messi said. "It was a dream that I always had as a child, of being able to play in Argentine football, that I would go to the pitch and I wanted to be there.
"But today it depends on many things, I have my family, three children, I just had a very big change in my life that was difficult for me and my whole family. Now I have gotten over it and we feel spectacular."
Messi had a similar message in a different interview with CONMEBOL, stressing his happiness in Paris amid speculation that he could leave the city to return to Barcelona in the summer.