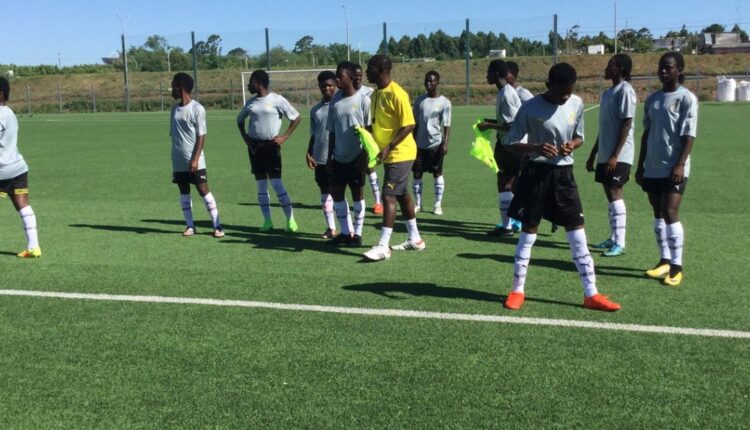 Maidens,Princesses camping in dilemma, as players test positive for coronavirus
Seven players from Ghana's female junior national teams, the Black Maidens and Black Princesses have tested positive for the deadly coronavirus disease just days after camping started.
Both squads are in camp ahead of preparation towards their World Cup campaign qualifiers scheduled for later this year.
Players, technical team members, and officials of the Black Maidens (Women, U-17) and Black Princesses (Women, U-20) were mandatorily tested for  COVID-19  in line with the laid down protocols from FIFA and CAF for the resumption of football.
According to reports, news from the test results has thrown their preparation into disarray, as they await the Ghana FA to decide on whether the camp should continue or be completely called off following the revelation.
The seven players who have contracted the disease are currently being isolated and receiving treatment to avoid it getting serious and complicating their health.
Meanwhile, the remaining players and officials of the team who tested negative will be made to undergo a two-week quarantine and new tests will be conducted in the coming weeks.
Although sporting activities are under suspension,  President Nana Akufo Addo during his 14th address to update the country on COVID-19 gave both teams a special dispensation as dates for their qualifiers approach.
The incident in the two camps could further deepen the woes of the local league as fears over a possible spread of the virus can lead to a further extension of the suspension of the league.
On Sunday, CAF, while announcing new dates for the fixtures, postponed matches of the qualifiers for the women's junior national teams across Africa because several countries had not opened their borders to enable teams to travel.
The Princesses are preparing to play Guinea Bissau in a 2021 FIFA U-20 Women's World Cup qualifier, while the Maidens lock horns with rivals, Nigeria, in October 2020.