Make your laws reformative – MMDA's told
With the increasing number of inmates in Ghana's prisons, advocates for the decriminalization of vagrancy laws have appealed to Metropolitan, Municipal, and District Assemblies (MMDAs) to make their bylaws reformative.
Oftentimes, MMDAs pass bylaws like fines which these vagrants are unable to pay and eventually end up in prison.
A vagrant is a person without a settled home or regular work who wanders from place to place and lives by begging or hawking on the streets.
Speaking at a sensitization workshop in Accra on Thursday, June 17, 2021, legal practitioner, Doris Bangfu charged the MMDAs to enact corrective laws.
"Amend your laws to reflect on the petty offender. When the punishment provided by the assemblies is reformative, offenders will be made to engage in community service rather than throwing them into prison when they default in paying fines".
The project is dubbed: "Decriminalizing Vagrancy Laws Advocacy Project".
It seeks to advocate the annulment of laws that criminalizes poverty.
It is being implemented by the crime prevention organization, Crime Check Foundation (CCF) in partnership with the Open Society Initiative for West Africa (OSIWA).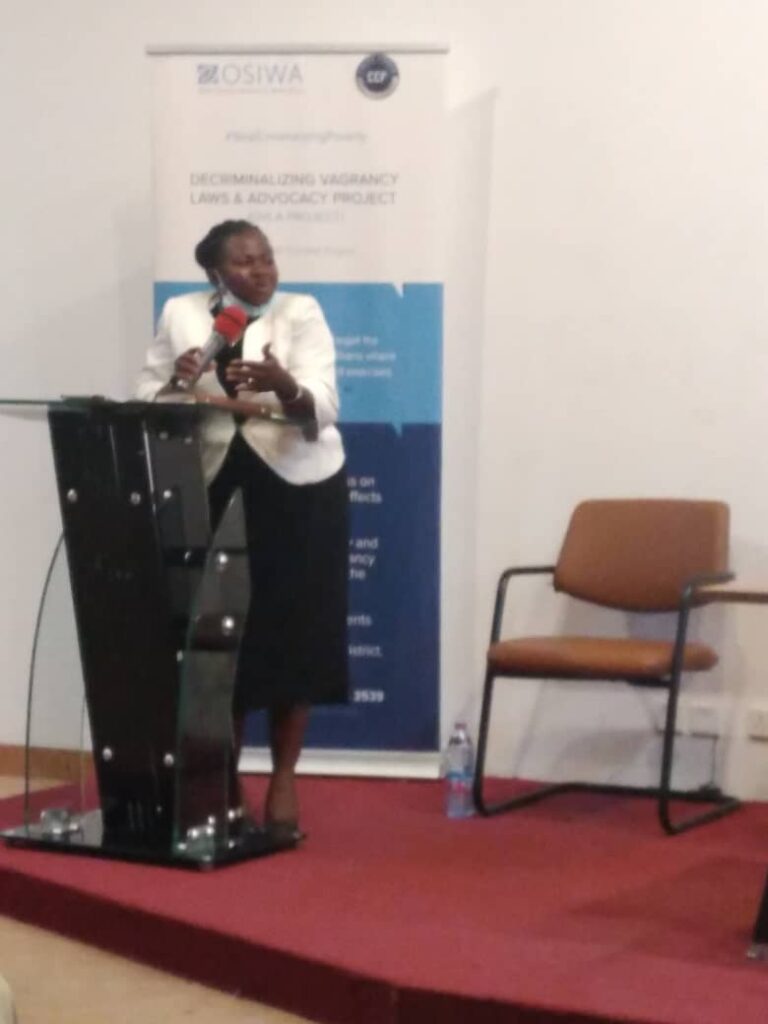 You may also read: Scrap Vagrancy Laws – Advocates Appeal
Project Duration
The one-year project will be rolled out in 12 metropolitan assemblies in three regions; Greater Accra, Ashanti, and Central.
"We have begun with the mapping, and we are engaging with the various district assemblies in the selected regions and the leadership of vagrants".
The project will sensitize 1200 vagrants about their rights and responsibilities to prevent any misunderstandings with the assemblies.
"In order not to seem as we are inciting vagrants against the district assemblies and the central government, we will also educate them about their duties as patriotic citizens," he added.
Monitoring and Evaluation
To monitor the progress and effectiveness of the project, a contact centre will be created after the sensitization to address the concerns of vagrants at the partnering organization, Crime Check Foundation.
According to Mr Kwarteng, the police will also be engaged to monitor the progress of the project.
The project will run from May 2021 to May 2022.