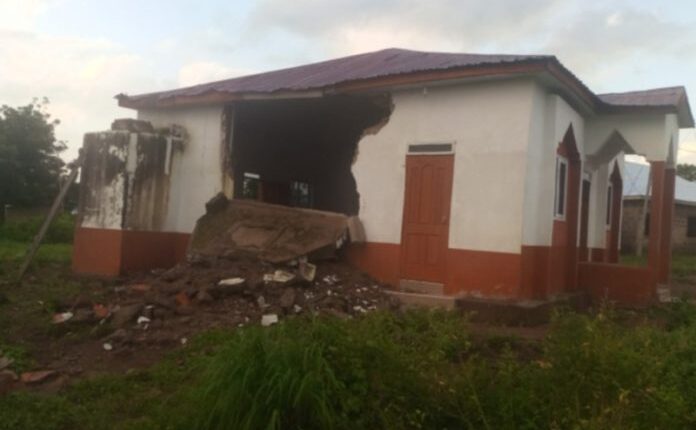 Man who attempted to demolish Mosque paralyzed
A 40-year-old man, Suleiman Abubakar got paralyzed after he was trapped under a collapsed mosque for more than an hour at Dambai, in the Municipal Capital of Krachi East.
The victim was reportedly pulling down the mosque to put up his apartment on the land but the mosque partially collapsed on him.
Information gathered indicates that whilst he was trapped under the debris, a swarm of bees also attacked him.
The victim sustained various degrees of injury.
After he was rescued, he was taken to the Worawora Government Hospital for treatment but was later referred to a traditional bonesetter at KpareKpare Electoral Area to help fix his broken bones.
According to the victim, the wall came down on him in the blink of an eye, for a moment, everything went dark as he panicked. This tragedy happened in the Oti region of Ghana.