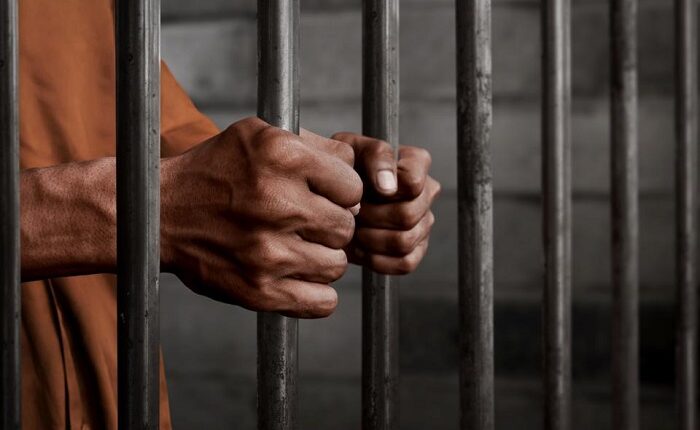 Man who stole military officer's car arrested
A man who allegedly stole a vehicle belonging to an Army Recruit Training Officer has been arrested by the Akyem Tafo District Police Command.
The suspect, Nana Ageymang, is said to have jumped in and sped off with the vehicle, which had been parked at a mechanic shop for repairs by the officer.
The officer then hired a taxi and chased after the suspect, and noticed that his vehicle had been involved in an accident with another vehicle on the Koforidua Suhyen Jumapo stretch.
Public Relations Officer for the Eastern Regional Police Command DSP Ebenezer Tetteh who confirmed the incident said the suspect is currently in police custody.
The police said further investigations revealed that "whilst the suspect was being pursued, he was intercepted at the said location where the accident is reported to have happened".
There appears to be a surge in reported cases of armed robbery across the country, resulting in increased police visibility across the various communities.
Robbery cases on the rise
From January to the end of October 2019, the West Africa Network for Peacebuilding (WANEP) early warning system records captured 80 armed robbery cases in Ghana.
Fast forward to June 9, 2021, a man was shot in the stomach in a daylight robbery by two armed men at Pigfarm.
He was pronounced dead 24 hours after being treated at the 37 Military Hospital.
That same day, two armed men also broke into a forex bureau near Honeysuckle in Osu and made away with an undisclosed amount of money.
The culprits in these two incidents are currently at large.
On June 11, 2021, an unidentified man in an attempted robbery case attacked the driver of a Nissan Pathfinder with registration number GE-8088-11 on the GIMPA- Fiesta Royale road.
He threw a big stone at the vehicle, smashing its glass door and tried to escape into a nearby bush. But he was arrested by the Police after the victim drew the Police's attention.
On June 14, three armed robbers on a motorcycle trailed a Mon-Tran bullion van and robbed occupants of the cash in the van –two were left dead at Adedenkpo in Jamestown.