Mark Zuckerberg surf with ankle bracelet that drives sharks away
American tech media magnate, Mark Zuckerberg, is not taking chances sharing the ocean with sharks as he goes surfing with an anti-shark bracelet.
The owner of Facebook, in a video, is seen hooked up to a contraption that supposedly keeps sharks at bay.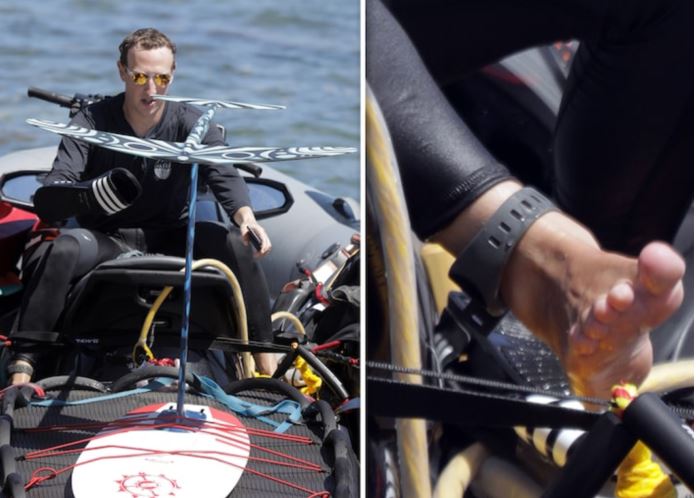 Zuckerberg was out on his hydrofoil surfboard in Kauai, Hawaii, Thursday afternoon wearing an ankle bracelet called Sharkbanz.
Sharkbanz emits an electrical current that apparently drives sharks away, so they stay clear of surfers.
View this post on Instagram
The internet entrepreneur posted a video of himself on the board.