MD of Intravenous Infusions resigns
Intravenous Infusions Limited (IIL) has announced the resignation of its Managing Director, David Klutse, effective May 15, 2020.
Mr Klutse is leaving his post after serving three years. The company was listed on the Ghana Alternative Market (GAX) of the Ghana Stock Exchange (GSE) in 2015.
He leaves on the back of a gross profit of GHS11, 399, 528 and profit after tax of 1,870, 608 by IIL for 2019. The company paid dividends totalling GHC 993, 874.
At the same time, the pharmaceutical company producing intravenous infusions, popularly known as drip, in Ghana, has appointed Mr Moukhtar Soalihu the Head of Finance as the Acting Managing Director.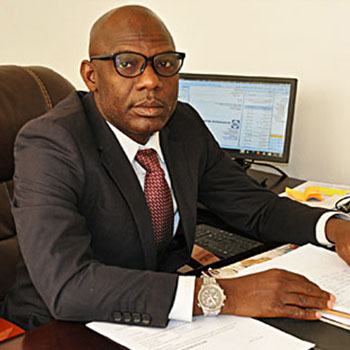 He holds a Masters of Business Administration (MBA) in Finance from Kwame Nkrumah University of Science and Technology, Kumasi and a Bachelor's degree from the University of Cape Coast. He is a Chartered Accountant and a member of the Institute of Chartered Accountants, Ghana (ICAG).
Before joining IIL, he worked as a Finance Officer for Village Water Project, a non-governmental organisation, concerned with the construction of dams and boreholes. He has acquired significant years of experience in financial management and strategy before joining IIL in 2004.
IIL was incorporated in 1969 and began operations in 1974 as the first pharmaceutical company producing intravenous infusions in Ghana. IIL was set up to take advantage of the lack of local production of infusions and the country's total dependence on imports.
The main line of business of IIL includes IV Fluids (IVF), Small Volume Injections (SVI) and Administrative Giving Sets.