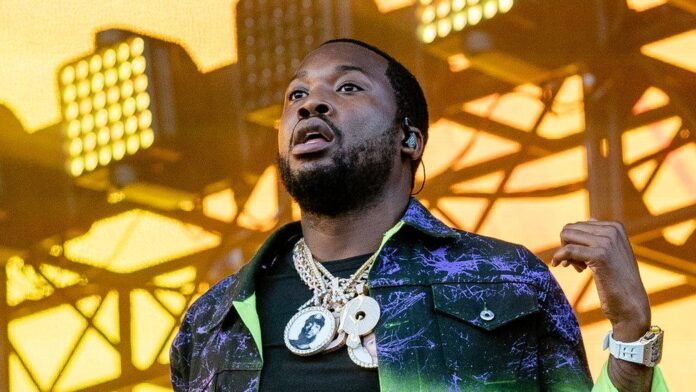 Meek Mill releases 'Mandela freestyle" in celebration of his Mandela changemaker award
American rapper and social activist Meek Mill received the Nelson Mandela changemaker award, an honor awarded to leaders who are continuing Mandela's legacy of peace and social justice.
In celebration of the achievement, Meek dropped a video for his new track "Mandela Freestyle". A snippet from Thursday's presentation serves as the opening to Meek's new video.
The voice-over says: "The Nelson Mandela changemaker award recognizes individuals who are carrying on Mr. Mandela's legacy across one of the following key pillars — social equity through activism, community- and nation-building, protection and education of children and youth. So today, we honor Robert 'Meek Mill' Williams for carrying on President Mandela's legacy."
The award was presented by
PTTOW! (Plan to Take on the World)
, an invitation-only community for CEOs, chief marketing officers, and icons, the artist received the award for his work with REFORM Alliance.
Meek Mill serves as co-chair of the organization, along with Philidelphia 76ers partner Michael Rubin. Under their leadership, the organization has worked to achieve legislative wins on social justice initiatives in several states, including Michigan, Virginia, Georgia, and Mississippi.
"Blessings. I got "the Nelson Mandela humanitarian award" Thank you Rip to the great Nelson Mandela. I ain't grow up playing ball I had a smith & western* because where I'm from it's very hard to turn 27 #survivors@pttow," wrote Meek Mill.