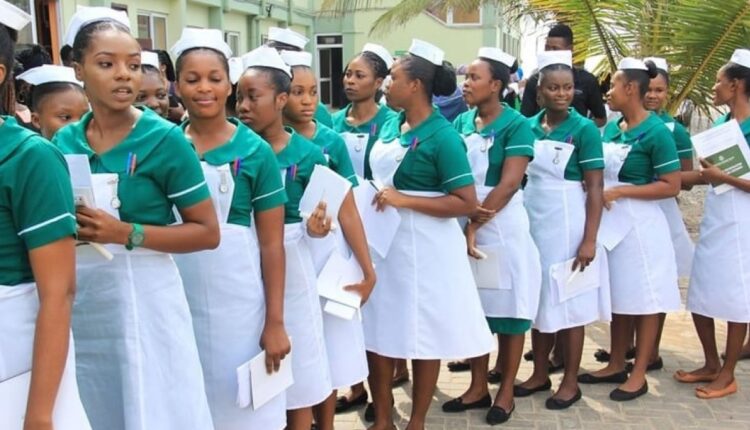 Ministry of Health recruits 2019 nurses
The Ministry of Health has announced its decision to recruit Nurse Assistant Clinical (NAC) and Nurse Assistant Preventive who completed school in 2019.
These nurses provide healthcare to patients under the supervision of a registered nurse or midwife. They are often called community nurses.
"Recruitment will commence on June 9, 2021, at 12 pm. Qualified applicants are requested to formally apply on the Ministry of Health online portal by logging in to http://hr.moh.gov.gh and follow the instructions to select the preferred agency under the ministry," a statement from the ministry read.
The recruitment processes will end on Friday, June 18, 2021, at 6 pm.
The ministry also cautioned the public not to fall prey to fraudulent individuals within the system who may want to take advantage of their vulnerability.
It stressed that the "ministry of health does not charge money for recruitment and posting."
"Any person who demands money should be reported to the chief director of the ministry" the statement read.
Government to employ 8,000 nurses
According to a letter dated June 9, 2020, from the Ministry of Finance and signed by Deputy Minister Abena Osei-Asare, clearance was given to the Ministry of Health to post 8,076 Nurse Assistant Clinical and Nurse Assistant Preventive.
The government says it has employed over 54,000 nurses since 2017.
In 2019, the Ministry of Health consulted with the Nursing and Midwifery Council, Ghana Health Service, Christian Health Association of Ghana, Teaching Hospitals and other stakeholders, reviewed programmes at the various Nurse Assistant Clinical (NAC) and Nurse Assistant Preventive training institute.
The exercise was to strengthen the degree and diploma awarding programs in Nursing and Midwifery.
Over the years, picketing of nurses at the Health Ministry to demand employment has become common.
This compelled government to embark on some recruitments for the health sector.
Former Information Minister, Dr Mustapha Abdul-Hamid, said at the time that "the government is employing 32,000 health professionals, and out of that 27,000 are nurses. The 32,000 are graduates from 2014 to 2016, who are going to be employed, these are people who were left unattended to by the previous administration, and we are going to employ them."