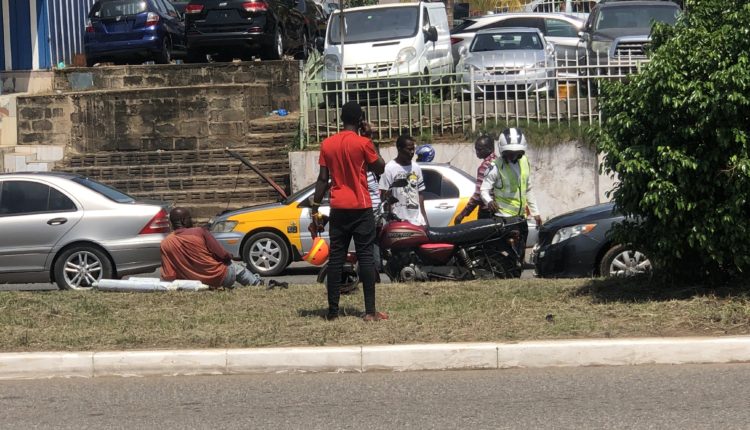 Motorbike rider escapes death at Tesano
A motorcycle rider narrowly escaped death after his bike was knocked down by the driver of a salon car at Apenkwa on the Tesano – Circle road on Wednesday.
The motorbike rider was heading towards Circle stretch of the highway when the accident happened.
The accident occurred at the Apenkwa bus stop when the motorist was knocked down from behind after he attempted crossing the driver of the Toyota Corolla.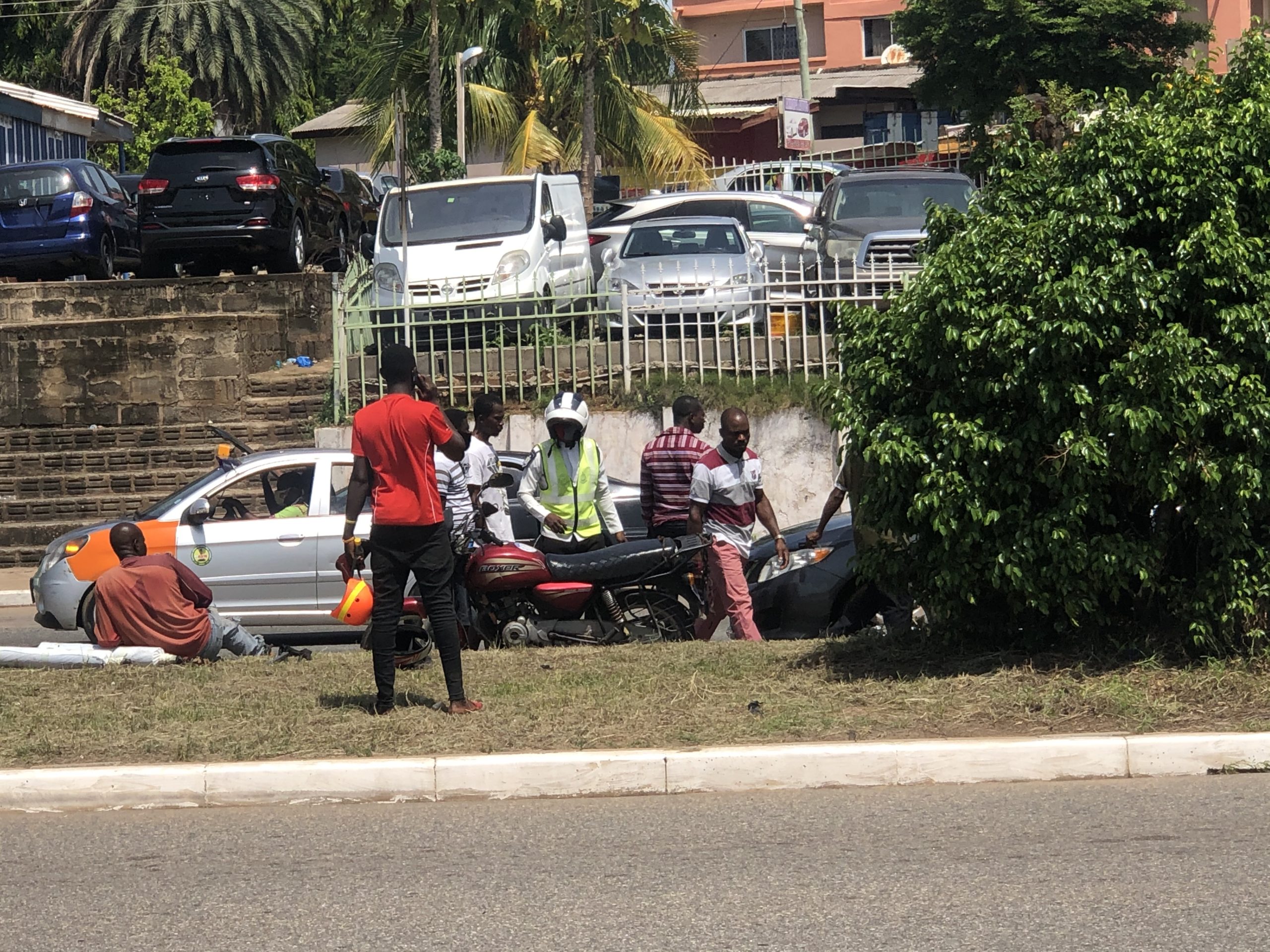 The driver was switching lanes when he knocked down the motor rider. As the rider attempted to get up, the vehicle's rear hit him again. He was tossed up and fell on his motorbike.
He wore a helmet, but sustained injuries on his legs, making it difficult for him to get out of the road immediately. Onlookers dashed to the scene to assist the motor rider off the road into the grassy median.
The accident, which happened at about 10: 40 am caused vehicular traffic on that stretch of the road.
Police quickly dashed to the accident scene to restore normalcy and ease the traffic.
Wednesday morning seemed much of a busy day for motorbike riders in the capital city, Accra.
At the Achimota old station traffic light, about three other motor riders ran into each when one stopped to obey the road traffic regulations.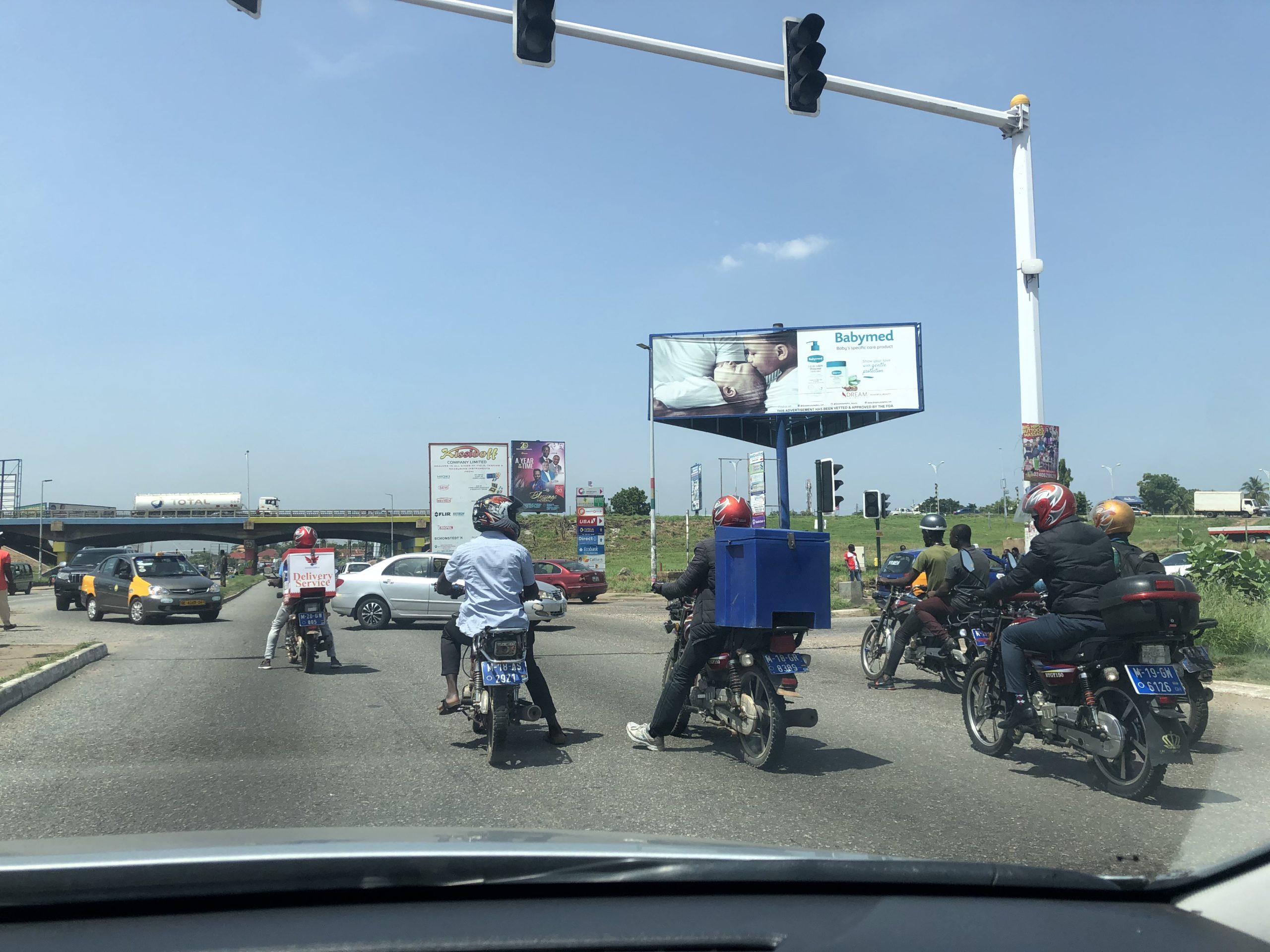 The riders who could not wait for the traffic light to turn green quickly jumped the traffic light at the least chance.
Motorcycle accidents, involving okada riders, are a major headache for the country.
Out of 143 road fatalities recorded for April, 76 representing 58% were attributed to motorcycles, while 32 were caused by private vehicles and 35 commercial cars.