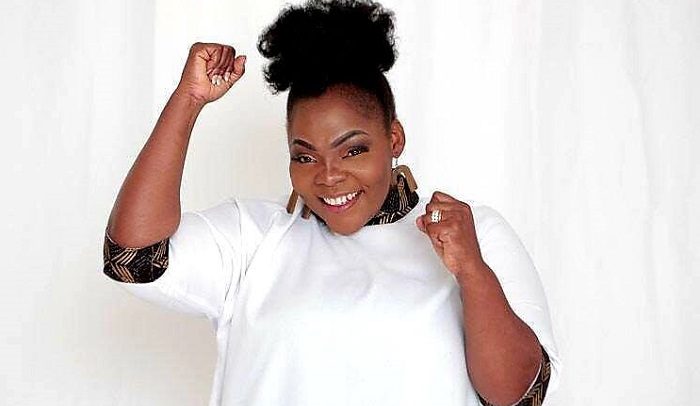 My works did the magic – Celestine Donkor on 3Music Awards Artiste of the Year nod
Last Saturday, February 12, nominees for the 5th edition of the 3Music Awards were announced at a ceremony held at the Telande Tea Garden in Accra and it is already generating discussion.
One category that is bringing up talk is the Artiste of the Year, which nominees are Black Sheriff, D- Black, KiDi, Kuami Eugene, Mr. Drew, Sarkodie, Stonebwoy, Gyakie, and Celestine Donkor. But it seems a section of Ghanaians is not happy about Celestine Donkor's inclusion in the category.
Graphic Showbiz monitored Hitz FM's TiG hosted by Franky 5 last Sunday and comments and messages indicated that not everyone thinks she deserves to be there. In fact, host Franky 5 stated that the love shown to Diana Hamilton when she was nominated for Artiste of the Year last year is not the same for Celestine Donkor.
However, speaking with Graphic Showbiz, Celestine Donkor said she was not ready to debate whether she was deserving of the nomination, saying the organizers of the scheme were the best people to explain her inclusion.
"I believe all the musicians contesting for Artiste of the Year deserve to be there that is why they are there and I know 3Music Awards did a thorough job before nominating the artistes," she stated.
Celestine also stated that she believed her work did the magic for her.
"I had three major releases in the year under review. My songs Only You, Thank You, and Praise Him did so well and I had no doubt they were going to work for me. The interesting part of the 3Music Awards is that musicians don't submit their works but the research team at 3Music do their own thing," she said.
A spokesperson for the 3Music Awards, Vida Adutwumwaa Boateng, also told Graphic Showbiz that every musician in the Artiste of the Year category worked hard for it.
"The Artiste of the Year definition reads: The most outstanding and dominant acts on the basis of their recordings and activities within the year under review and this are voted by the Board, Academy, and Public.
"The year under review is November 1, 2020, to October 31, 2021, and an artist who had a good year qualifies," she stated.
According to Vida, a musician could play all shows in December and have a hit song but if they didn't fall into the category they would not be nominated.
She stated that the research team did a great job by gathering songs that were released in the year under review after which the board sat down to scrutinize the list and came out with the artists who deserved to be nominated.