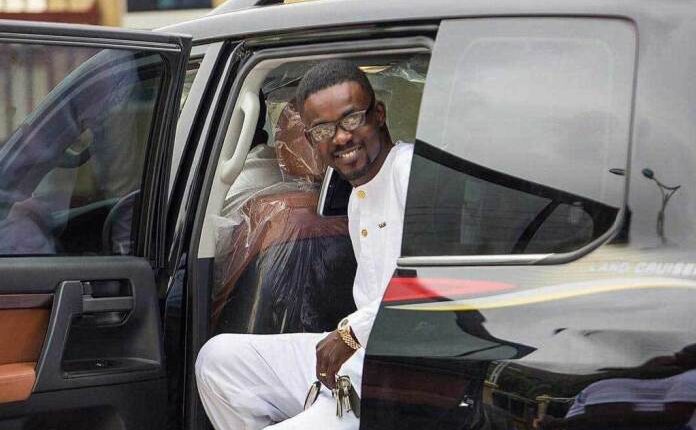 NAM 1 granted GH¢500m bail
The embattled Menzgold CEO Nana Appiah Mensah has been granted bail to the tune of GH¢500 million.
Mr Mensah, popularly known as NAM 1, was hauled before the Accra High Court on Tuesday, September 19, on some 39 charges.
The latest charges by the Attorney General include but are not limited to selling gold, operating a deposit-taking business without a license, inducement to invest, defrauding by false pretence, fraudulent breach of trust, and money laundering.
He has since pleaded not guilty to the said charges.
As part of his bail conditions, he has been directed to deposit his passport at the court registry.
He is also expected to report to the CID headquarters every Thursday.
This development comes almost five years after NAM 1, was arrested and subsequently put before court.
He was earlier arraigned on 61 charges at the Accra Circuit Court but now faces the 39 charges.
NAM 1 became the focus of public attention in October 2018 for allegedly persuading over 16,000 individuals to invest a staggering GH¢1.68 billion in his gold purchase scheme, Menzgold.
Customers were promised 10% monthly interest returns, prompting many to invest.
However, investors were locked in a distressing situation. Their invested funds were inaccessible, and they could not locate Nana Appiah Mensah (NAM1) and other key executives of Menzgold.
Further revelations indicate that the Minerals Commission did not duly license Menzgold for gold trading.