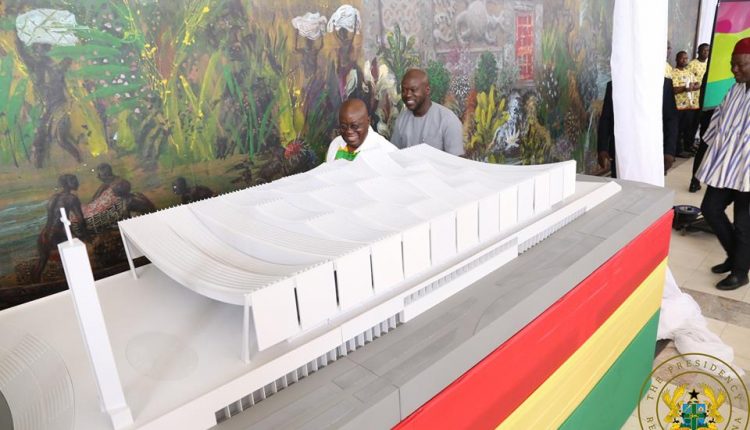 National Cathedral case adjourned again to allow Bomfeh to amend writ
The Supreme Court on Tuesday adjourned the hearing of the case against the construction of the National Cathedral which has largely divided opinions in the country.
The Supreme Court's decision is to allow lawyers of the plaintiff, the Convention Peoples Party's (CPP), James Kwabena Bomfeh, to amend the original writ.
Although it is not clear which part of the writ issued they want to amend, Deputy Attorney General, Godfred Yeboah Dame, who was in court on Tuesday, did not oppose the application, and further waived the state's option of responding to the changes to be effected.
The justices of the court granted the request by the lawyers of the applicant, and gave them three days to file the amended writ.
Mr. Bomfeh, also known as Kabila, went before the Supreme Court in March 2017, seeking the Court's intervention against Government's decision to construct a National Cathedral as well as the organisation of Hajj pilgrimages.
He argues that government based on provisions of the 1992 Constitution, has no business meddling in religious Affairs in a secular state like Ghana. He described government's involvement with the construction of the National Cathedral and the organization of the annual Hajj pilgrims as "state interference."
The Supreme Court at a previous sitting on October 24 ordered parties in the suit to file a joint memorandum of issues within a week.
The memorandum was to spell out the agreed issues expected to be decided upon by the Court.
At-Issue memorandum is a legal document that is generally filed in a civil case.
It states that all parties to a case have been served and that the parties are "at issue" over one or more points that need to be resolved at trial.
In short, it simply states that the case is ready to go to trial. The party may also include in the memorandum, the estimated time that would be required for trial.
source: citinewsroom