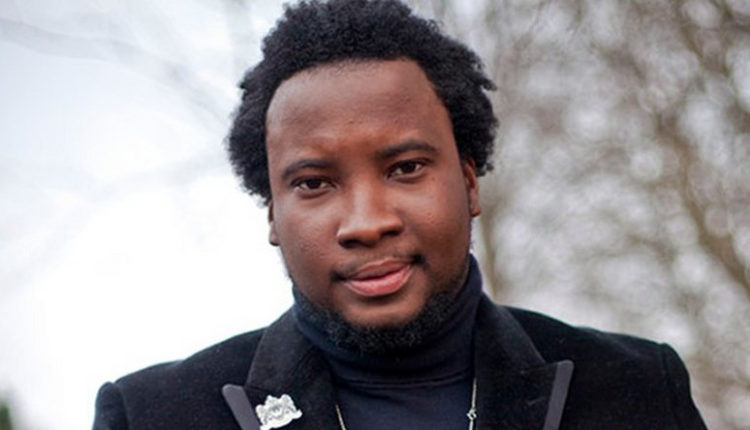 National Cathedral: I was not paid a dime – Sonnie Badu fires back
Ghanaian gospel musician, Sonnie Badu, has debunked claims that he was paid  $50,000 for performing at the launch of the National Cathedral in the USA.
A tweeter user, @Cecil Kwabena had asked the singer to clear the allegations that he was paid that amount for performing at the launch, but the musician, in response said he and his team were not even offered a seat.
I'm sure the handlers of @SonnieBaduuk
will alert him to clear the air whether he allegedly took $50,000 for singing 5mins 15 seconds at the launch of Ghana National Cathedral in USA 🇺🇸. @Citi973 @Joy997FM @GHOneTV @CitiTVGH @JoyNewsOnTV

— Cecil Kwabena (@Cecil_Kwabena) June 20, 2022
Wow, thanks for alerting me , I was not given a dime .. not even a seat for me and my team , We stood outside.. https://t.co/UmWNNkAF2H

— Dr.Sonnie Badu PhD (@SonnieBaduuk) June 20, 2022
The controversial national cathedral is expected to be the rallying point for the Christian community to convene to worship, pray and promote deep national conversations on the role of faith in building Ghana.
The magnificent cathedral proposed by the government in March 2017 is expected to cash in on the religious tourism industry valued at US$ 18 billion.
President Nana Addo Dankwa Akufo-Addo unveiled the design for the cathedral in March 2018.
At the time, he said the construction was in fulfilment of a promise he made to God in the run-up to the December 2016 elections.
The project, which renowned architect David Adjaye designed, was widely criticized and condemned by a number of Ghanaians who considered it a misplaced priority.
The condemnation deepened when the government demolished the residence of some Supreme Court judges in Accra to pave the way for the construction.
On 5 March 2020, President Akufo-Addo laid the foundation stone for the commencement of the construction.
The President assured that the cathedral would not just be another national monument adorning the skyline of Accra but a place of worship.
The project is estimated at an initial cost of $100million.