NDC failed to continue Agric. Mechanisation Project – Owusu Afriyie Akoto
The Minister for Food and Agriculture, Dr. Owusu Afriyie Akoto, has blamed the National Democratic Congress (NDC) administration for ruining the Agricultural Mechanisation centres project implemented during former President John Agyekum Kufour's tenure.
According to the Minister, the NDC government failed in maintaining an otherwise credible alternative to subsistence farming in several localities in the country.
The Minister said this during President Akufo Addo's presentation of agricultural equipment to the Agricultural Mechanisation Centre at Wulensi, in the Northern Region.
He noted "the NPP government of President Kufour started building Agricultural Mechanisation centres around the country; and by the time he left office in 2008, the country had 78 of such centres…But the NDC administration failed to keep all these centres in good shape."
The Agric Minister  however assured that President Akufo-Addo was committed to  transforming the agricultural sector with the introduction of the small holdings policy.
"This year, we are expecting a huge bumper crop around the country including Wulensi; and our exports to our neighbouring countries is going to keep on climbing," he said in his address.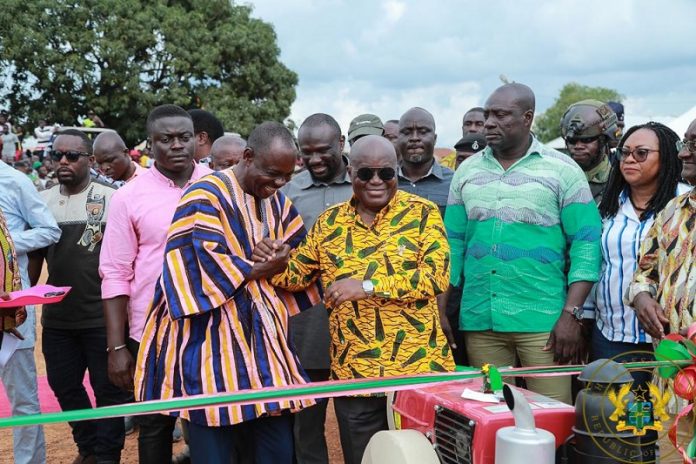 The Minister expressed his appreciation to President Akufo-Addo for presenting agricultural equipment to the Agricultural Mechanisation Centre adding that this will go a long way to improving the crop yield.