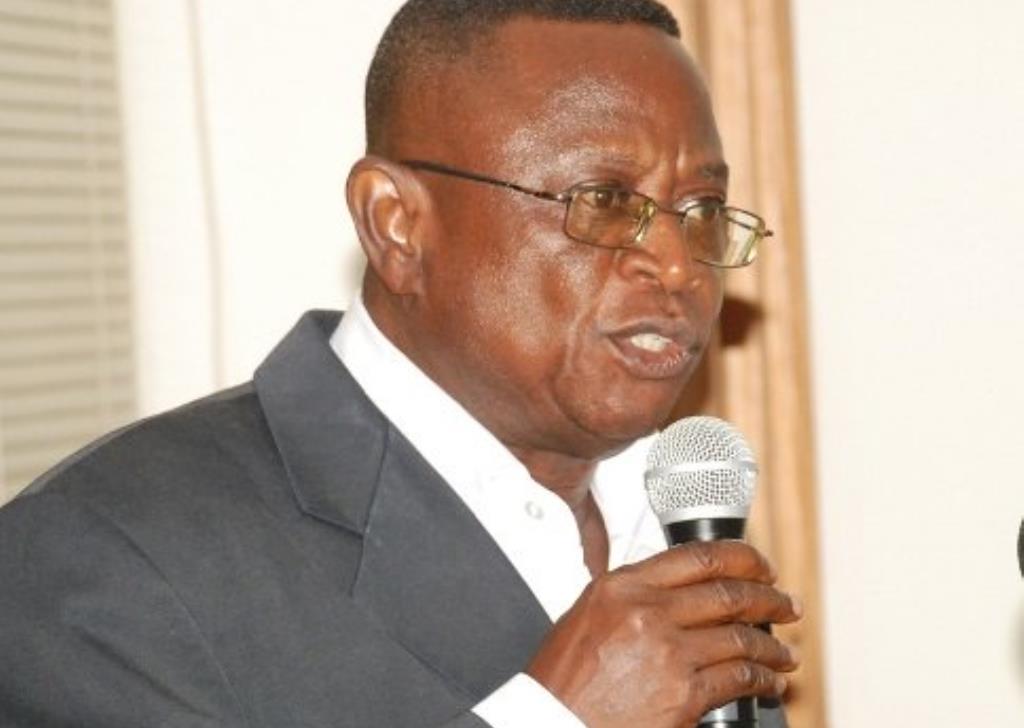 NDC's campaign against December referendum a 'set back' – Kwesi Jonah
Senior Research Fellow at the Institute for Democratic Governance (IDEG), Kwesi Jonah has said the National Democratic Congress' (NDC) latest campaign against the proposed amendment of Article 55 (3) of the 1992 Constitution which will make local government elections partisan could negatively affect the referendum.
The NDC had argued that there will be party-motivated projects and programmes such as 'NDC Communal Labour Day' and 'NPP Communal Labour Day' particularly in rural areas if District Assembly elections are made partisan.
The NDC Chairman, Samuel Ofosu Ampofo at a press conference on Tuesday said a YES vote, will open district assemblies and unit committees to "the needless NDC-NPP polarization".
"We, therefore, decided to campaign for a NO vote at the referendum and to urge all Ghanaians to vote NO at the referendum. It is our well-considered view, and indeed that of well-meaning Ghanaians, that the needless NDC-NPP polarization at the national level should not be extended into the District Assemblies and Unit Committees, which is what will happen if we vote to make the local government system partisan."
But speaking in an interview, Mr. Jonah said the NDC's latest stance is a "big loss".
He was surprised the NDC was suddenly campaigning against the referendum when it had earlier expressed its willingness to engage with various stakeholders on the referendum.
"My organisation, the Institute for Democratic Governance (IDEG) as well as CDD have been working very hard to build the consensus between the NPP and NDC in Parliament on this matter. We have been working around the clock to ensure that the two sides are at the same level as far as the amendment of Article 243 (1) of the constitution which will enable the people to elect their MMDCEs on universal adult suffrage and also Article 55 (3) that will enable political parties to participate in that process and in the District Level Election is concerned."

"We have been working very hard so this is a kind of setback for us. We have always believed that the two main parties in Parliament need to work closely together and this is one of them. The decision taken by NDC to campaign for a NO vote is not going to be helpful. There certainly was inadequate consultation, and that is how IDEG and CDD came in. We realised that on the 27th of July, when Parliament was trying to amend Article 243 (1), we thought there was not understanding, or a prior agreement and attempt to build consensus and that is why we came in, but even though we tried, the two parties met and it seemed to me we had almost sealed an agreement so this statement coming from the NDC is certainly a big loss," he said.
Mr. Jonah was also pessimistic that government will give up on its efforts to conduct the referendum despite the NDC's latest stance.
"I do not think the government is going to stop the referendum just because of another part…They need to go ahead and convince people to vote for it. The referendum will take place as scheduled and let us see what happens."
Two bills are seeking amendments to Articles 243(1) and 55(3) for the election of MMDCEs and introduction of political party participation in the local elections.
At the moment, the law, in Article 243 (1) of the 1992 Constitution, says District Chief Executives for every district are to be appointed by the President with the prior approval of not less than two-thirds majority of members of the assembly present and voting at the meeting.
Article 55 (3) states that "subject to the provisions of this article, a political party is free to participate in shaping the political will of the people, to disseminate information on political ideas, social and economic programmes of a national character and sponsor candidates for elections to any public office other than to District Assemblies or lower local government units.''
The referendum has become necessary because Article 55 is an entrenched provision of the Constitution and therefore can only be amended through a referendum.
More than half of Ghanaians not aware of MMDCE referendum – Afrobarometer survey
Close to 60 percent of Ghanaians say they are not aware there will be a referendum on December 17, a new Afrobarometer survey has indicated.
The Constitution requires a minimum 40 percent voter turnout for the referendum to be valid.
But the survey indicated that there is a risk of low voter turnout for this referendum because it will be conducted together with local government elections, which have historically attracted less than 40 percent of registered voters.