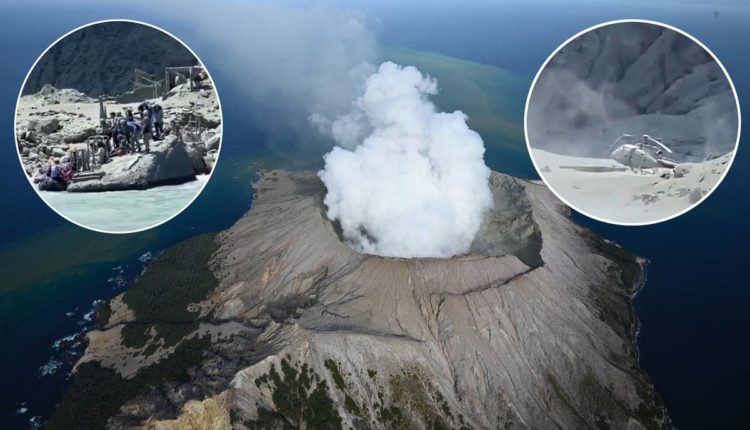 A volcano has erupted in New Zealand, leaving one dead and several unaccounted for, police have said.
Tourists were seen walking inside the rim of the White Island crater just moments before the eruption.
Police said 23 people had been rescued but warned that the number of dead might rise.
White Island, also known as Whakaari, is off the coast of North Island – and is one of New Zealand's most active volcanoes.
Despite that, the island is a tourist destination with frequent day tours and scenic flights available.
Visitor Michael Schade – who was on a boat leaving after a morning tour – filmed the blast, showing a thick plume of ash and smoke above the mountain.
Another group of tourists can be seen waiting to be rescued from the island.
— Michael Schade (@sch) December 9, 2019
He told the BBC he was at the crater just 30 minutes before the eruption.
"It was still safe-ish but they were trying to limit the group sizes [of people visiting the volcano]."
Describing the eruption, he said: "We had just got on the boat…then someone pointed it out and we saw it. I was basically just shocked.
"The boat turned back and we grabbed some people that were waiting on the pier."
A live feed from the volcano showed a group of visitors inside the crater before images went dark after the eruption.
New Zealand Prime Minister Jacinda Ardern said there were "a number" of tourists on or around the island, both from New Zealand and overseas.
"I know there will be a huge amount of concern and anxiety for those who have loved ones at the island at that time – and I can assure them police are doing everything they can," she said.
She said police had launched a search and rescue operation but falling ash was hampering attempts to get to the site.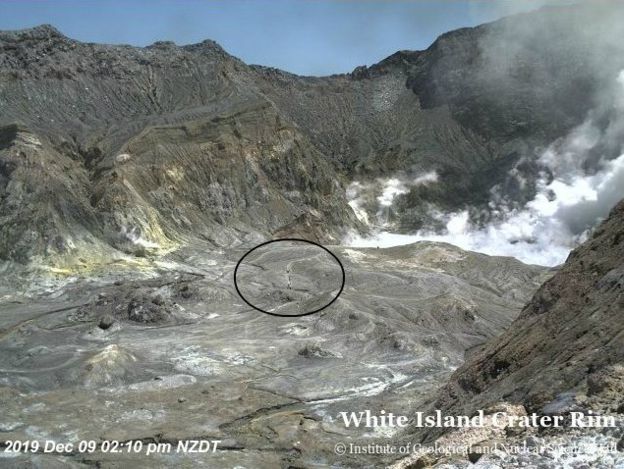 The eruption of White Island began around 14:11 local time (01:11 GMT).
"While it was initially believed there were approximately 100 people on or near the island at the time of the eruption, we now believe there were fewer than 50," police said earlier.
"Some of those people have been transported to shore, however a number believed to be on the island are currently unaccounted for."
Police are warning people living near the area to "be aware of the potential for ashfall" and to stay indoors.
On 3 December, geological hazard monitoring website GeoNet had warned "the volcano may be entering a period where eruptive activity is more likely than normal," although they added "the current level of activity does not pose a direct hazard to visitors".
White Island has seen several eruptions over the years, most recently in 2016, but no one was hurt.