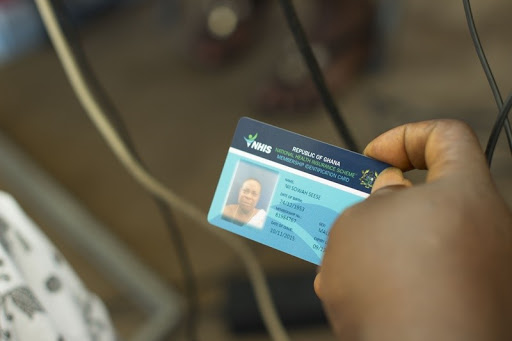 NHIA cautions public against fraudsters
The National Health Insurance Authority (NHIA) has cautioned the general public to be wary of fraudsters collecting people's Ghana card under the guise of linking their cards to the National Health Insurance Scheme card.
The authority, in a statement, stated that it has not in any way sanctioned such actions or individuals parading themselves as agents.
The authority, has, therefore, advised the public to be cautious of such imposters and report them to the law enforcement agencies.
It added that the registration process was 'absolutely free'.
"The actions of such imposters are unrelated to the objective of the linkage which is to make it possible for holders of the Ghana Card to access healthcare at any of the health facilities across the nation,"  the statement said.
The authority, also revealed that some people have already fallen victim to such fraudsters.
It, therefore, urged the public to make use of the shortcode to do the linkage on their own.
"Simply dial *929# and follow the prompts to link their NHIS card to the Ghana card. You can also use the same code for membership renewals," it added.
The authority has assured that it is leaving no one behind as Ghana is on the path of attaining Universal Health Coverage (UHC) by 2030.
In November this year, the NHIA announced that measures were underway to link the NHIS card to the National Identification card.
This is to allow subscribers to use the card interchangeably when seeking healthcare.
The Vice President Dr Mahamudu Bawumia launched the latest of government digitisation efforts on November 9, 2020, at the start of the NHIS week celebration in Accra.
"This marks the beginning of a new dawn in the health system. This innovation reaffirms the government's commitment in our digital journey towards creating the needed ICT infrastructure comparable to any in the developed world," Dr Bawumia said at the launch.
The Vice President explained that since coming into office in January 2017, the Akufo-Addo government has demonstrated the aspiration to focus on leveraging technology to accelerate Ghana's development.
"What is key for us today is the leveraging of the Ghana Card to transform our health system. This is a game-changer. All you need is the Ghana Card which has embedded in it, all your important personal data.
"Linked to the Digital Address System and the Birth and Death Registry, we would have built the most comprehensive database of citizens as far as our health demographics are concerned.
"With the agenda of GhanaCard being the sole form of identification and access to social services, NHIA has taken the steps in making that happen by linking NHIS membership to the Ghana card.
"This fits very well into the inclusiveness agenda of the government to leave no one behind and the NHIS is on this path in its quest to provide affordable healthcare to all residents of Ghana," he added.