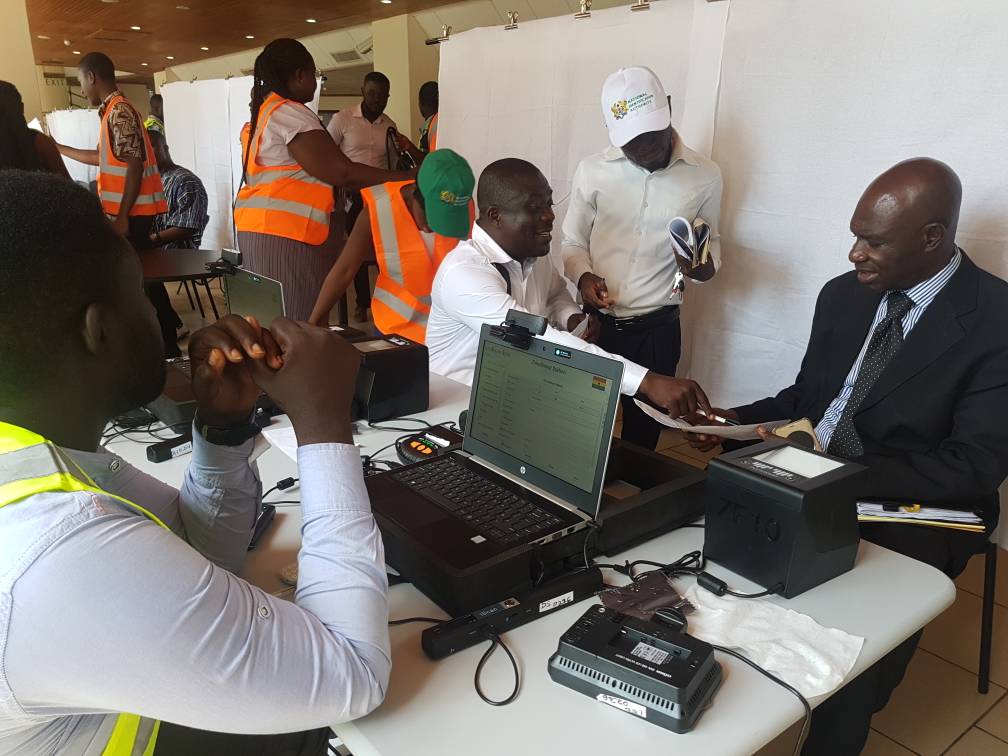 NIA misses registration target in Accra
The National Identification Authority (NIA) has missed its registration target in the Greater Accra Region.
The Authority says it was 100,000 short of its 2.3 million target for the capital. The mass registration exercise in the Greater Accra Region ended on Saturday, July 6, 2019.
In an interview, Head of Corporate Affairs at the NIA, Francis Palmdeti said they were able to register about 1.9 million people in Ghana.
"We completed [the exercise] on Saturday. We are also aware that from the onset we said we were looking at hitting 80% of the estimated population, that are15 years and above. We were looking at a figure at the range of 2,390,277. As of Saturday, the figure that I received was in the range of 1,934,000. That is 100,000 short of our estimated target. What we have now is short of the 80%," he added.
He assured that the authority will soon begin premium services and institution registration with the hope of making up for the missed numbers.
"We have had cause to introduce our premium service and institution registration which are all lawful arrangement to such people; we are unable to do institution registration now because we are expecting additional equipment."
The registration process for the National Identification Card, also known as Ghana Card, has been fraught with several challenges.
Applicants complain of long queues, network failure, malfunctioning equipment and other hectic processes they are compelled to go through before securing their cards.
This made the exercise very tedious for most applicants who have had to leave their work to the registration centres.
Residents angry over slow Ghana Card card registration at Teshie
There was chaos at the Dade We registration centre at Teshie in the Ledzokuku constituency about two weeks ago.
Applicants numbering over a hundred were agitated at the slow pace of the registration process.
Others were also unhappy about the delays in receiving their cards after registering about a month ago.
Speaking to Citi News, a frustrated applicant said there are only three machines instead of five making the registration very slow.
"It is very slow. The crowd here is large, we are supposed to be given four to five machines but there only three here and the one lady out of the three ladies manning the machine is sick leaving two people and the supervisor is not even here," he said.