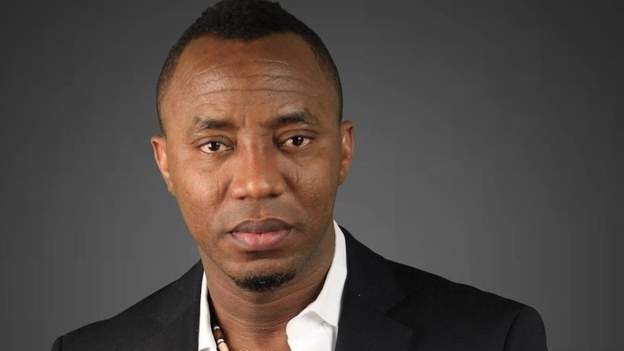 The Nigerian political activist facing charges including insulting President Muhammadu Buhari, money laundering and treason has remained in detention two days after a court ordered his immediate release.
Omoyele Sowore is the publisher of US-based news site Sahara Reporters and ran for president in February's election.
He was arrested in early August after planning nationwide anti-government protests under the slogan "Revolution Now".
One of Mr Sowore's lawyers told the BBC that they have already met the conditions set by the court for his release including depositing his passport with the authorities.
The Nigerian state security agency, the DSS, which is holding Mr Sowore, has yet to give reasons for his continued detention.
Nigeria's Justice Minister Abubakar Malami told the BBC that the government would not defy the court order for Mr Sowore's release – but might appeal against it.
The activist has not been seen in public since his arrest.